Choosing Third-Year Leather Anniversary Gifts For Him or Her
The first three years of a marriage can be tough yet beautiful and still worth celebrating. And nothing says tough and beautiful other than leather—no wonder this precious textile is the traditional gift for a married couple's third wedding anniversary.
There are countless leather products out there and choosing the perfect 3rd-anniversary gift can be a daunting, if not impossible, task. You can type "leather gift" on the internet and receive billions of suggestions and recommendations.
Tips On Giving The Perfect Gift
But first, a few notes on gift-giving. Below are some guidelines and tips to help you decide what to get for your loved ones for any occasion.
Don't Compare 
When giving a gift to someone, you can be under a lot of pressure to give them something that compares to the gift they receive from others. When it comes to gifting your spouse, you may compare your gift to what your friend gave to his wife. You may even be pressured to give your husband or wife a gift as expensive as the one they gave you last time.
All this comparing and putting pressure on yourself can distract you from what is important. And that is thinking about what your loved one desires or needs to have in their life. Focus on the fact that whatever they get from you, they will love it because it came from someone who cares for them and loves them.
Make It A Present
A present should look like, well, a present. So your gift should come with the bows and all the wrappings. The excitement we get from getting a present comes from the colorful or special packaging. This appearance separates a gift from everyday objects we may buy for our husband or wife.
Taking the time to add a pretty wrapper or ribbon to a store-wrapped item makes a big difference. The receiver of your gifts will not think you got them at the last minute. Adding a personal touch like a letter or a note also shows that you made an effort other than just buying these gifts.
Think Ahead
When choosing a gift for your loved ones, always think and plan in the long term. A gift item may seem impressive at the moment, but it may serve no use in the near or far future. Don't give items that are not durable or easy to go out of style. 
Getting someone a gift they can use further into the future shows you think and care about them and their plans. It helps that you are in the know of your loved one's future aspirations and goals to know the best gift for them.
Be Personal
Tap into your personal experiences with the receiver to get an idea of what gift they would love to receive. A story that connects you and your receiver is powerful and adds value to any gift you give them.
But being personal doesn't mean you focus on yourself. You can appear self-centered if you put too much of yourself into the gift you give your loved ones.
Choosing The Perfect Anniversary Gift  
If gift-giving is tricky in general, gifting your spouse on your anniversary ups the ante. It can even make or break your marriage. Here are additional tips you can consider when picking your spouse's gifts for your anniversary.
Pay Attention
Your spouse will appreciate any gift from you, but they will love it more if your gift shows that you pay attention to their personal taste and style. The goal is to get a "This is so me!" or "This is just what I wanted!" comment from them.
Ask or Don't Ask 
Asking your spouse what they want for your anniversary is a debatable subject. Your partner may hate surprises and be direct in telling you what they want you to get them. Most people want their spouses to spend at least some effort in choosing their anniversary gifts.
Don't Buy The Same Gift 
You may be tempted to buy your spouse the same gift they loved the year before. No matter how amazingly well-received, any gift will lose its excitement and meaning if you keep giving it year after year. Make the extra effort, and don't be lazy in thinking up twists or unique variations to a beloved gift.
Leather Gift Ideas For Him or Her
Now that we've covered all the essential gift-giving principles, let's explore the leather gift ideas for your spouses. Looking into separate areas of your wife or husband's life is a practical way of investigating which leather items they may need for these areas.
For The Office   
Leather items can add personality and warmth to your spouse's office. Getting your wife a daily office leather bag or laptop case/sleeve is not only useful but stylish. Office organizers like a portfolio for notes and documents, valet tray or catchall for accessories, and business card holders are other great gifts for any professional. Leather desk mats or mouse pads are also a valuable and stylish addition to any office. 
For The Home  
Getting leather items for use at home can be tricky, but here are some ideas. Leather coasters are perfect for spouses who enjoy cold or hot drinks, but not the rings on their furniture. Leather valet trays and organizers will keep things tidy and accessible at home. Some leather bottle openers and mug wraps are also worth considering. The forgetful spouse will also welcome a gift of a leather key chain or key organizer.
For Traveling  
There are many leather items for traveling out there, most of which are bags. If your husband or wife already has a leather duffel, backpack, or versatile tote bag, leather travel organizers are your next best gift options. Dopp kits are multifunctional and can be used to carry toiletries, makeup, jewelry, tools, etc. Passport covers or organizers are also practical and very useful for any traveler.
For Hobbies  
It also helps to investigate your spouse's hobbies to know of other things they may want or need. Writers and readers would love a gift of writing tools like pens, notebooks, journals, bookmarks, or pencil pouches. Photographers will welcome a sleek camera bag, and gardeners will thank you for a new pair of leather gloves.
For Personal Use  
There are also other leather items that you can get for your spouse's personal use, like wallets and money or card organizers, bracelets, watch straps, and leather earrings. Leather cases can also come in different types and sizes for holding items such as eyeglasses, tools, and jewelry.
It's The Thought That Counts
Whatever you decide to give your spouse, always remember that it's the thought that counts. So make sure your gift can convey to your husband or wife that you have put a lot of thought into getting it for them. A leather gift for your 3rd wedding anniversary should reflect how you think and feel about your first three years together as a married couple.
If you need more gift ideas for a 3rd wedding anniversary gift, browse through our collection of multifunctional, long-lasting, and thoughtful leather products:
Please leave comments below if you found this article helpful or have further questions.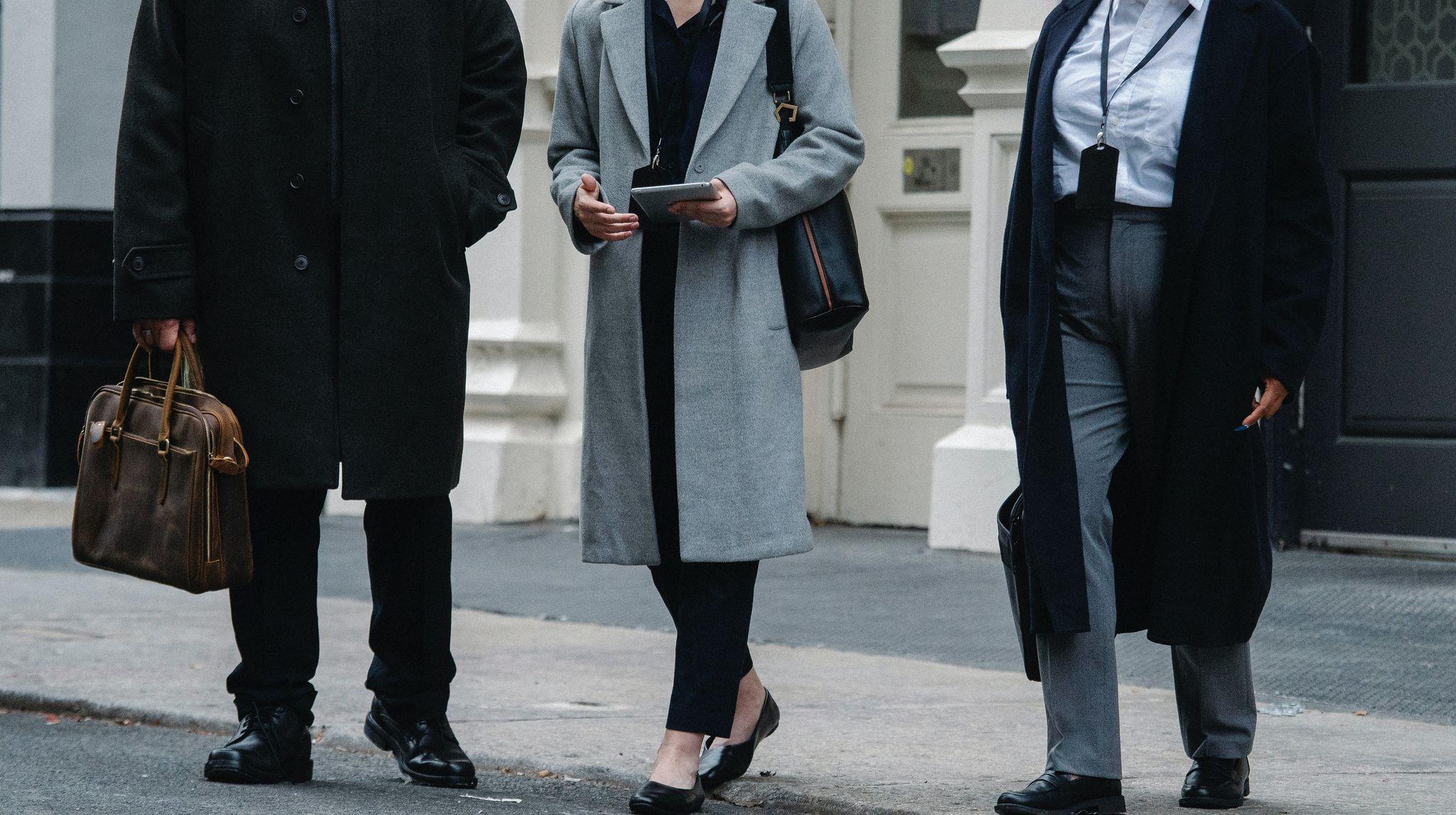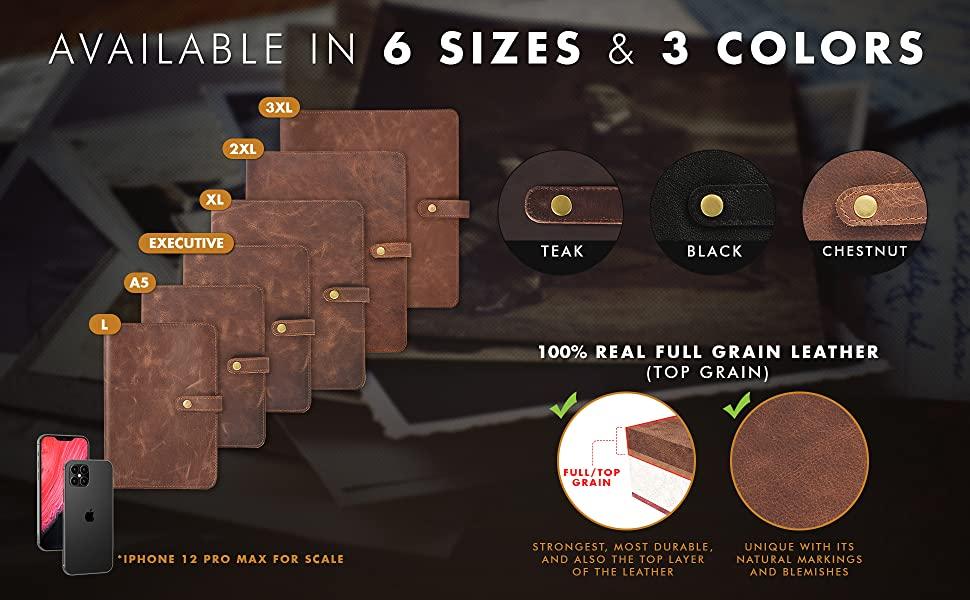 Understanding & Comparing Notebook Sizes
Knowing all about the different paper and notebook sizes is essential if you are a fan of international stationery products. Or if you conduct business abroad and need to align your document sizes ...
Read more