Premium
Full Grain Leather
Elizo's leasther desk pads are crafted from the finest full grain leather, embodying unmatched quality and durability. This top-tier leather ages gracefully, developing a unique patina that speaks of its authentic heritage. Every touch connects you to a legacy of craftsmanship, ensuring your workspace isn't just functional, but truly timeless.
Craftsmanship
Every Elizo leather desk pad product is a culmination of hours spent by our dedicated artisans. From selecting the best leather to the meticulous saddle stitching, each process is approached with an artisanal touch. It's not just about creating a product; it's about crafting a legacy.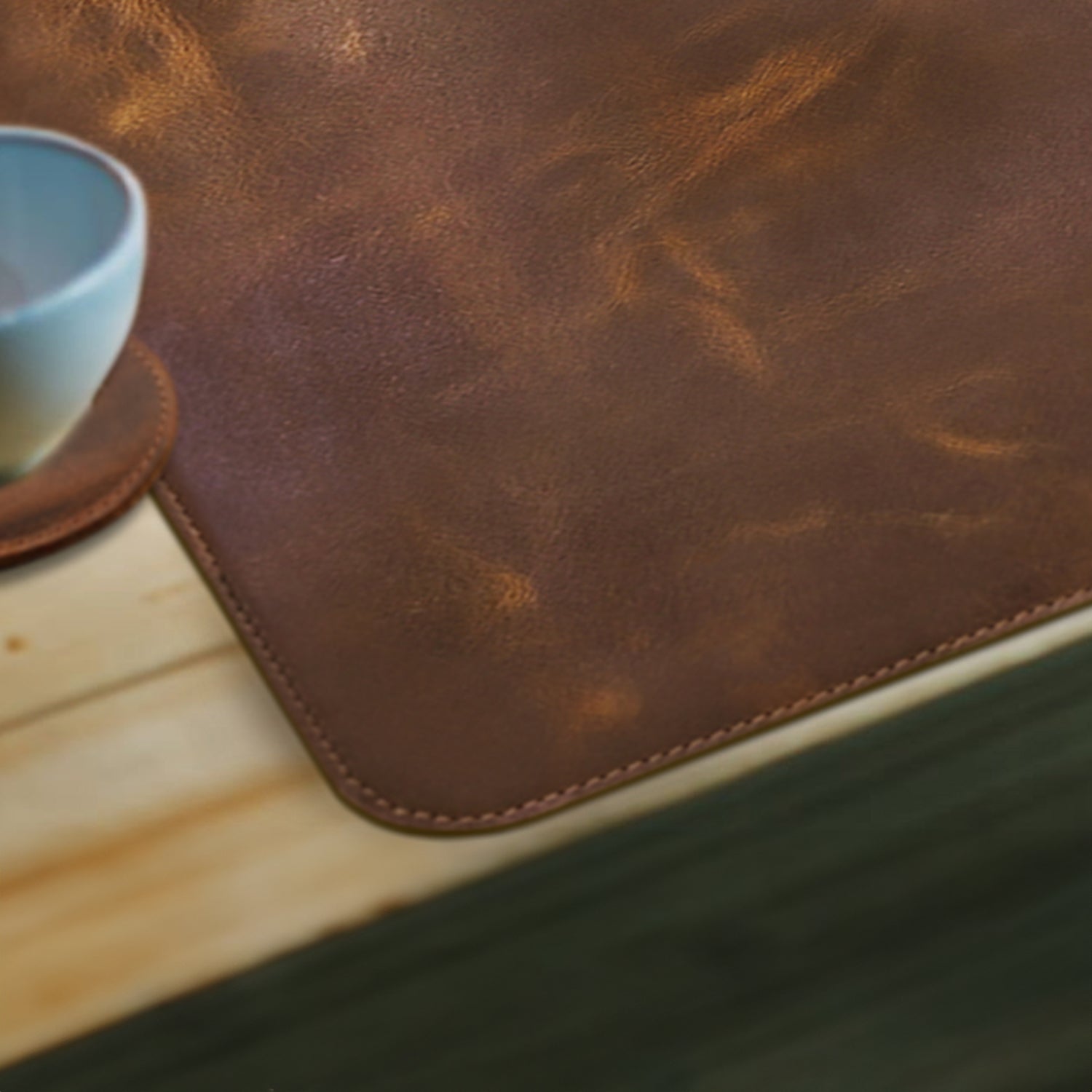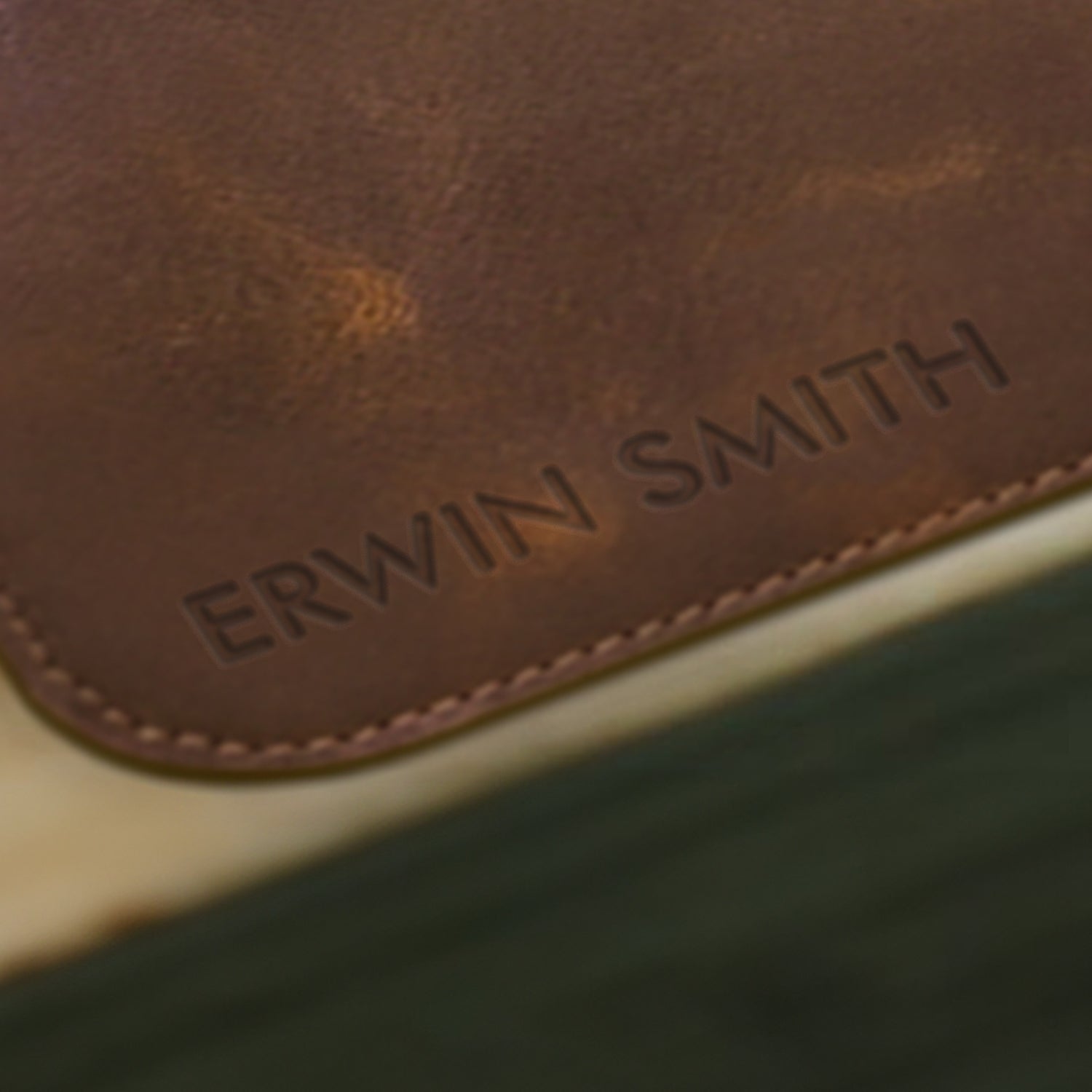 Personalization
Make It Uniquely Yours
With Elizo, it's not just about owning a leather desk pad for men. It's about making it a reflection of you. From embossing your initials to incorporating logos or even opting for unique fire branding - the possibilities are as vast as your imagination.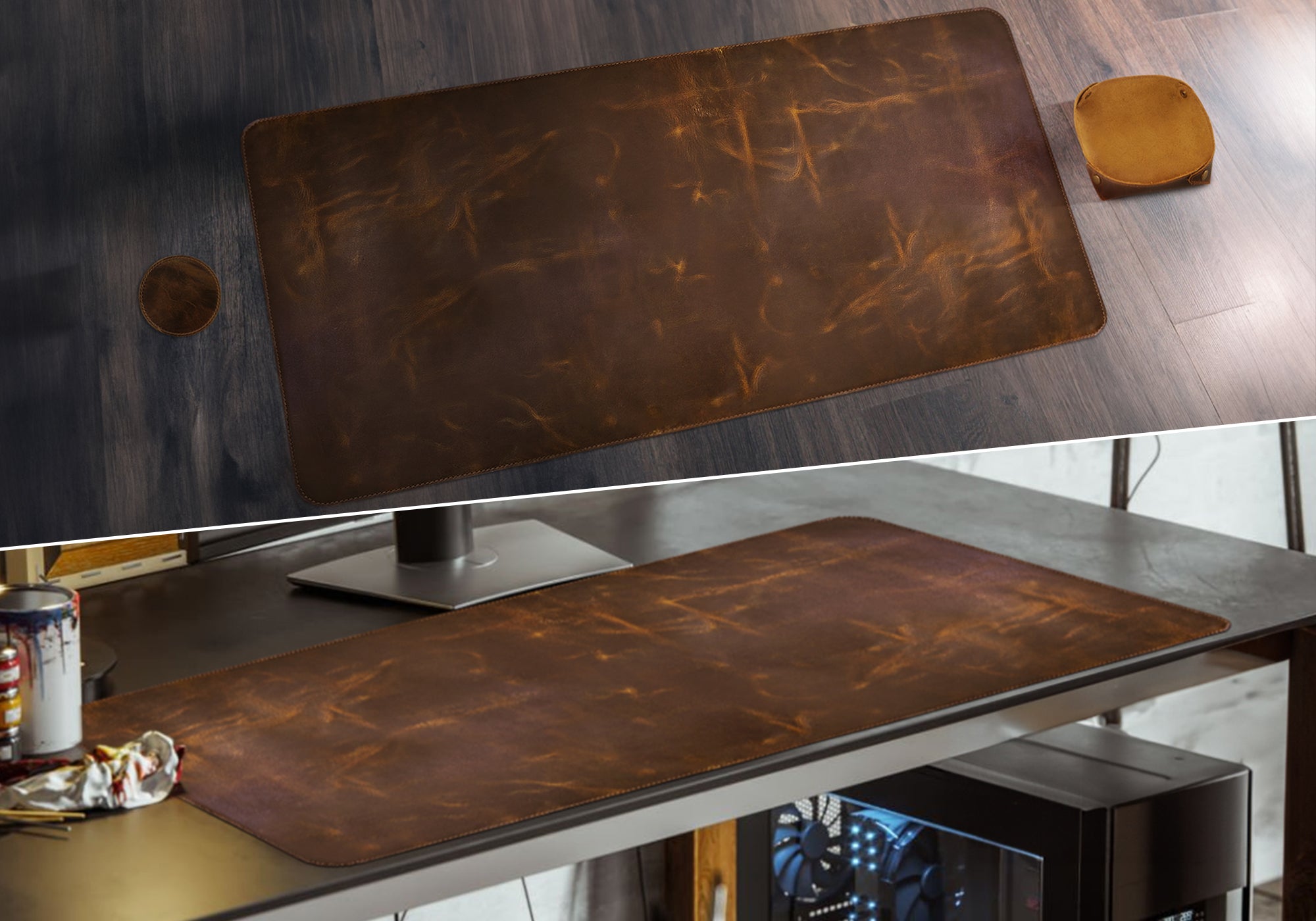 Desk Pad or Desk Accessories Set?
Elevate your workspace with our exquisite Leather Desk Pad and Accessories Set, designed for the modern professional. This premium collection, crafted from the finest materials, transforms your desk into an oasis of organization and style. The sleek desk pad provides a smooth, spacious surface for your daily tasks, protecting your desk while enhancing your work experience.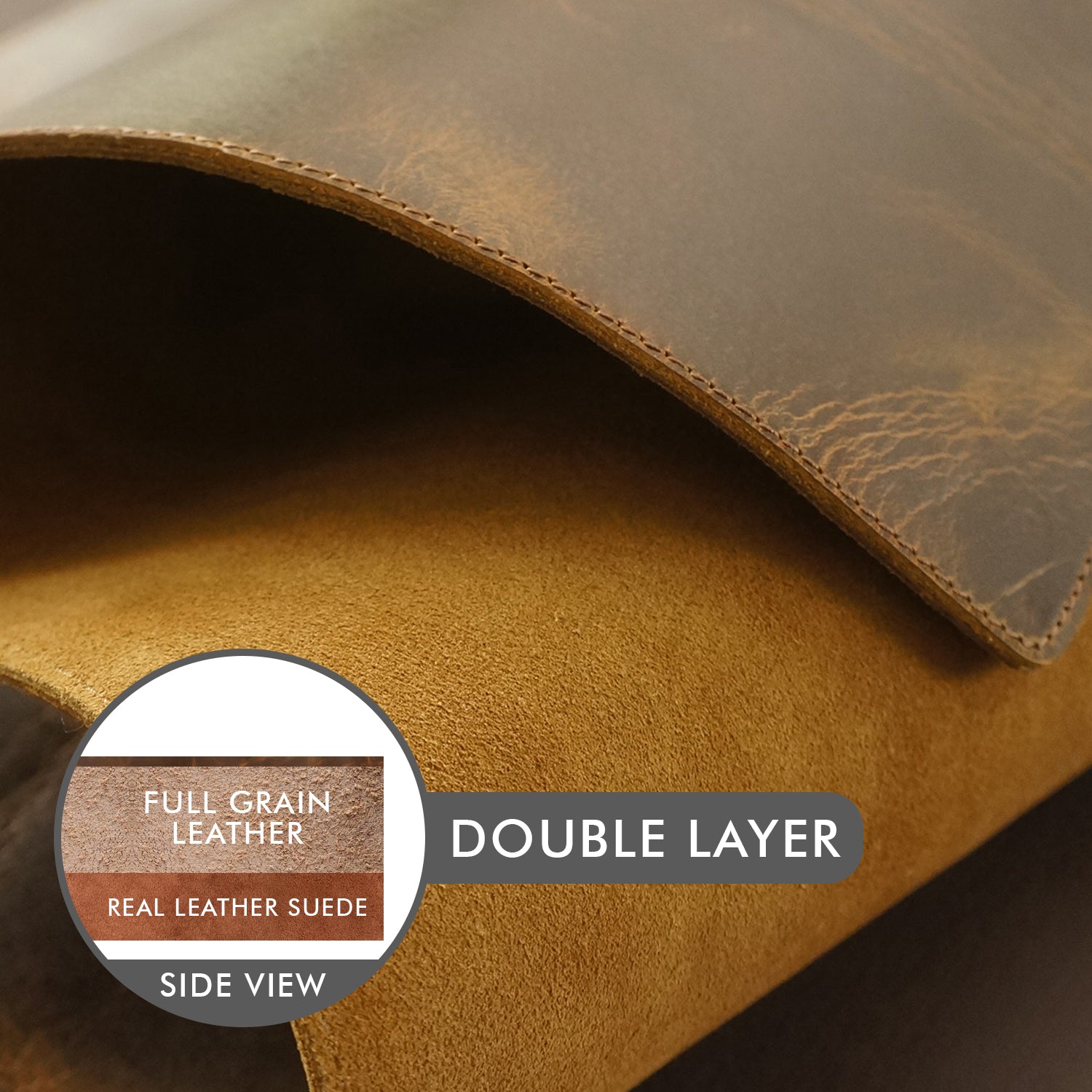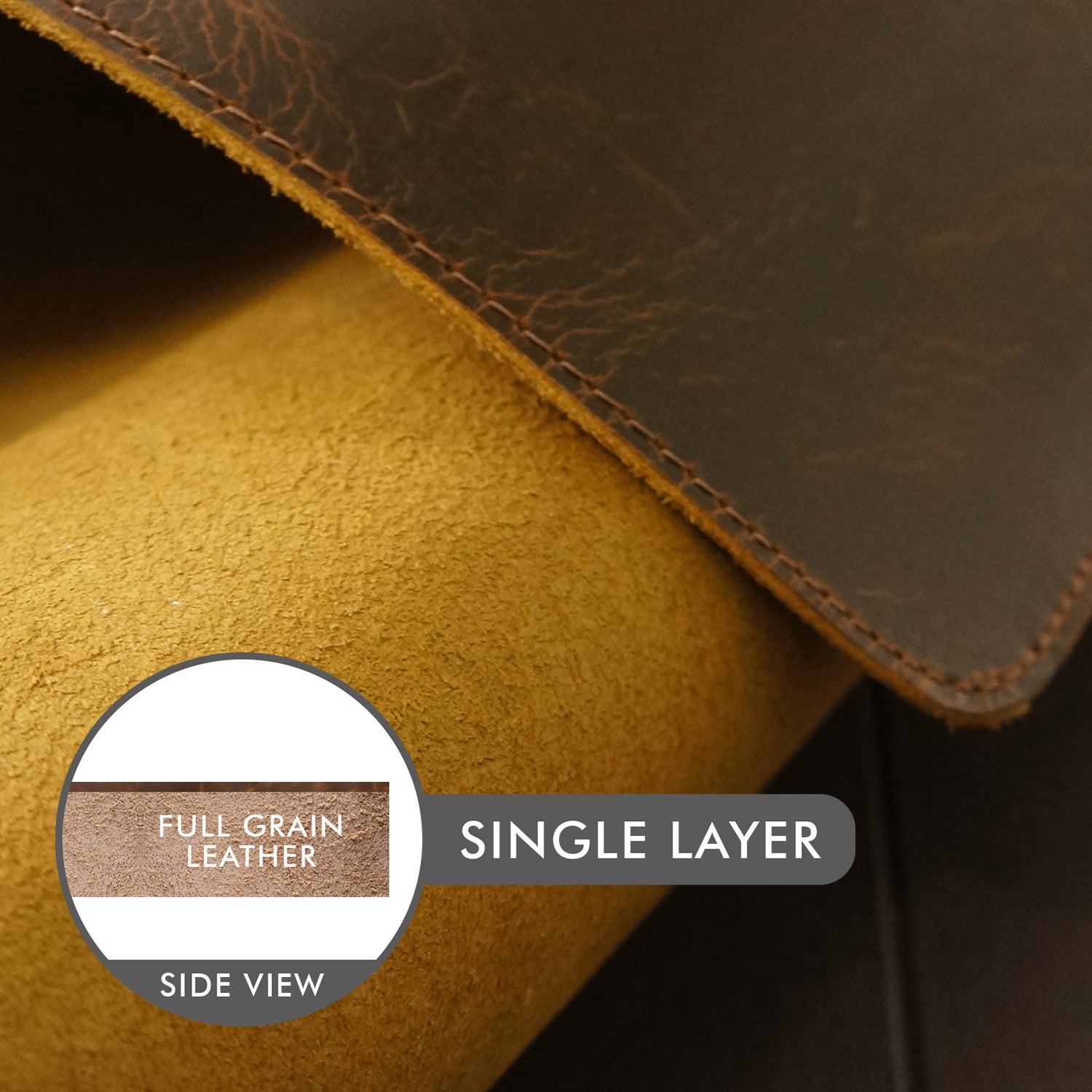 Layered vs. Non-Layered
Layered Leather Desk Pads: Experience luxury with our multi-layered pads, offering both comfort and durability. Ideal for those seeking a plush workspace, these pads feature a soft top and stable base.
Non-Layered Leather Desk Pads: Opt for simplicity with our sleek, single-material desk pads. These offer straightforward elegance and practicality, perfect for a minimalist aesthetic.
Find Your Perfect Fit
Choose Your Size
small
Ideal for compact desks, perfectly tailored for small keyboards or laptops, ensuring that even minimal spaces radiate luxury.
XL Extra Large
Extended luxury, for those who desire a grander presence
Full Desk
An expansive choice, ensuring every inch resonates with elegance.
Custom
Because sometimes, you need something that's as unique as you.
Chaos to Elegance
Transformational Power
Witness the magic of Elizo's mens leather desk pad. From scattered mess to an epitome of elegance, our full grain leather desk pad not only redefines the look but the essence of your workspace. It's more than an accessory; it's the bridge from chaos to clarity. Let Elizo be the touch of luxury that reshapes your desk experience.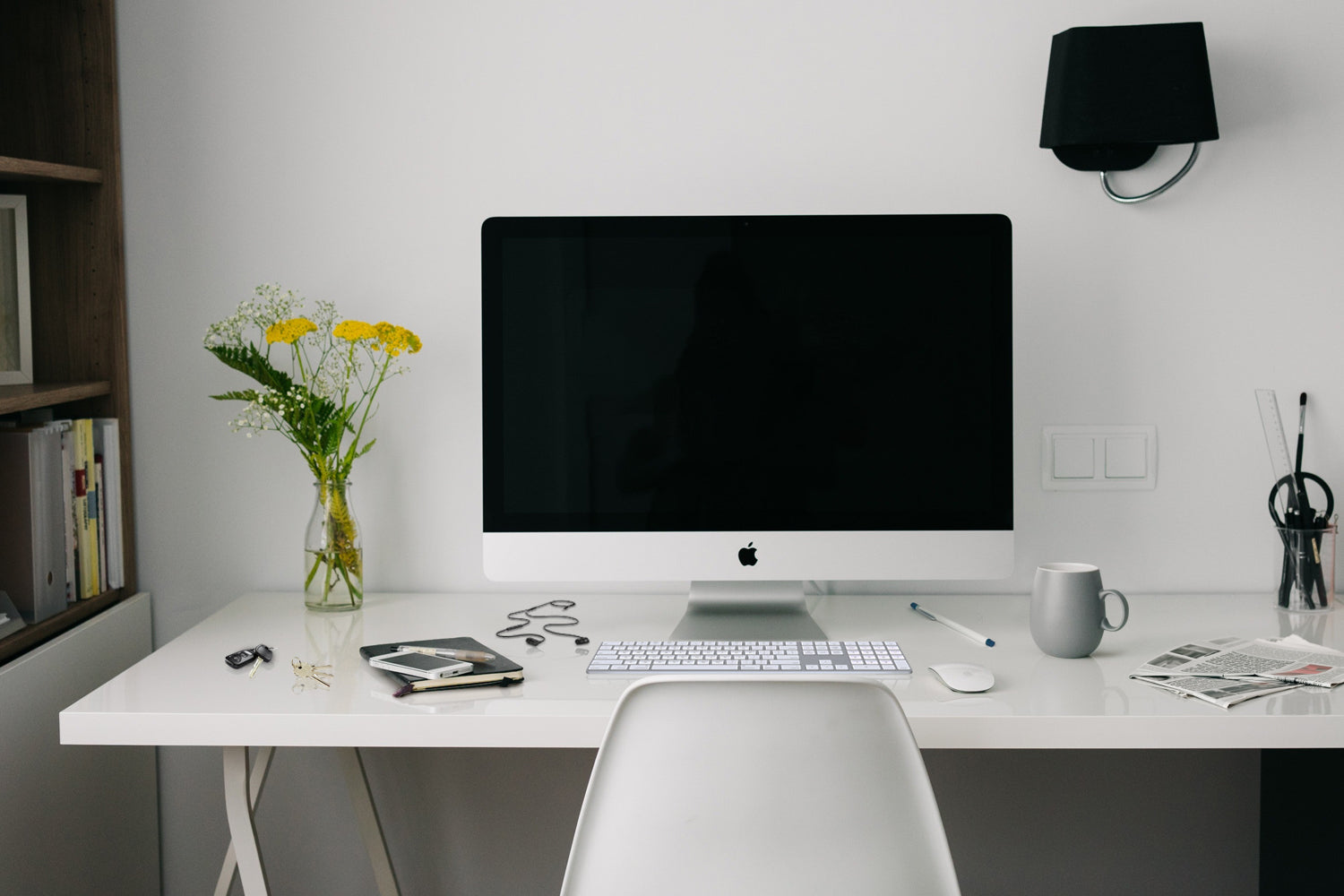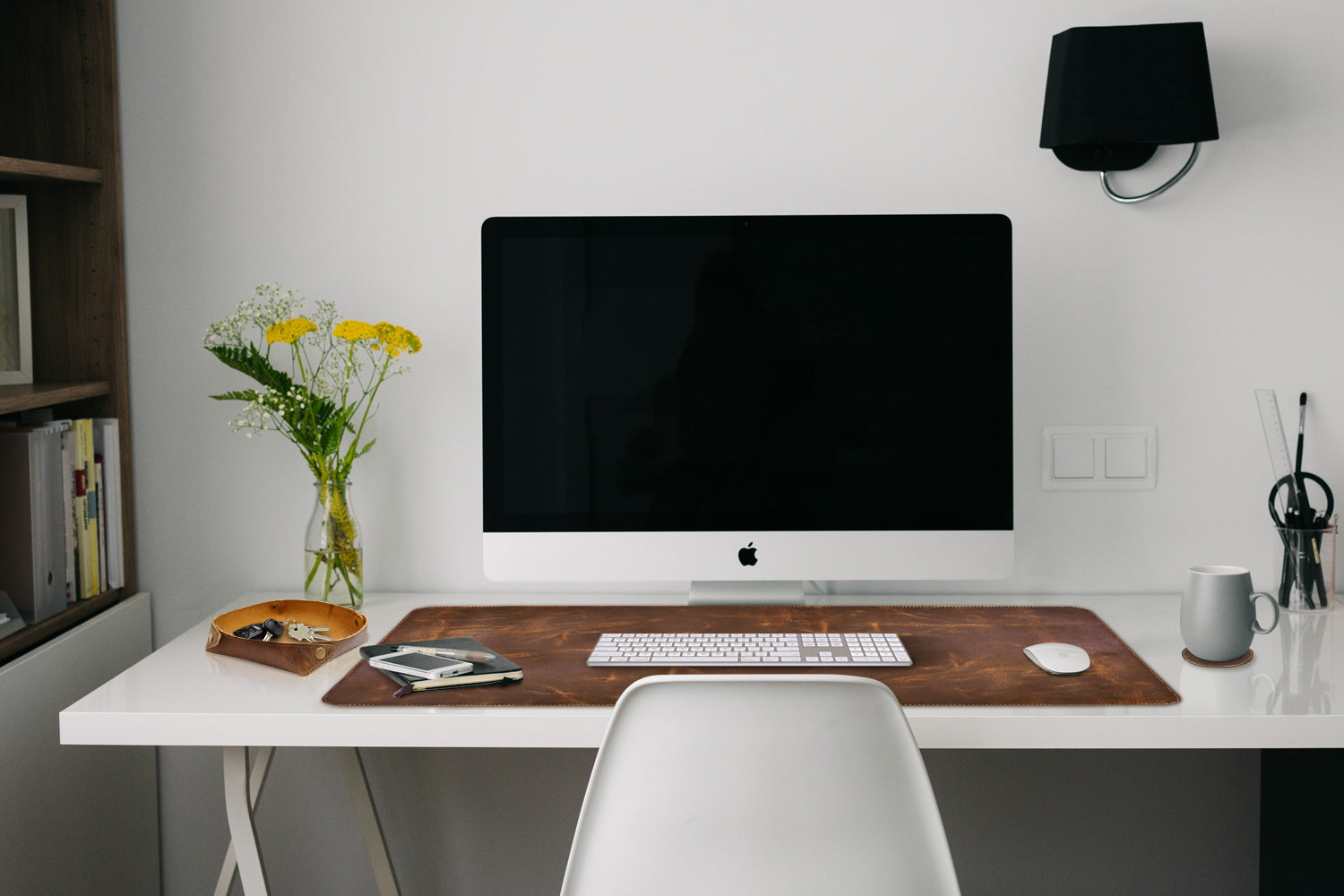 Our Leather Colors
Dive into our palette of leather shades, where every hue carries a legacy. With Elizo, you're not just selecting a color, but embracing an ageless narrative that elevates your workspace.
Guarantee
Assurance & Commitment
Every Elizo creation is a reflection of our unwavering pursuit of excellence. But should you feel even a whisper of disappointment, know that we're poised to act. Your happiness isn't just a goal; it's our promise. Whether you desire a swift replacement or an immediate refund, Elizo ensures your journey with us is nothing less than remarkable. Because you deserve nothing but the best, and we're here to guarantee it.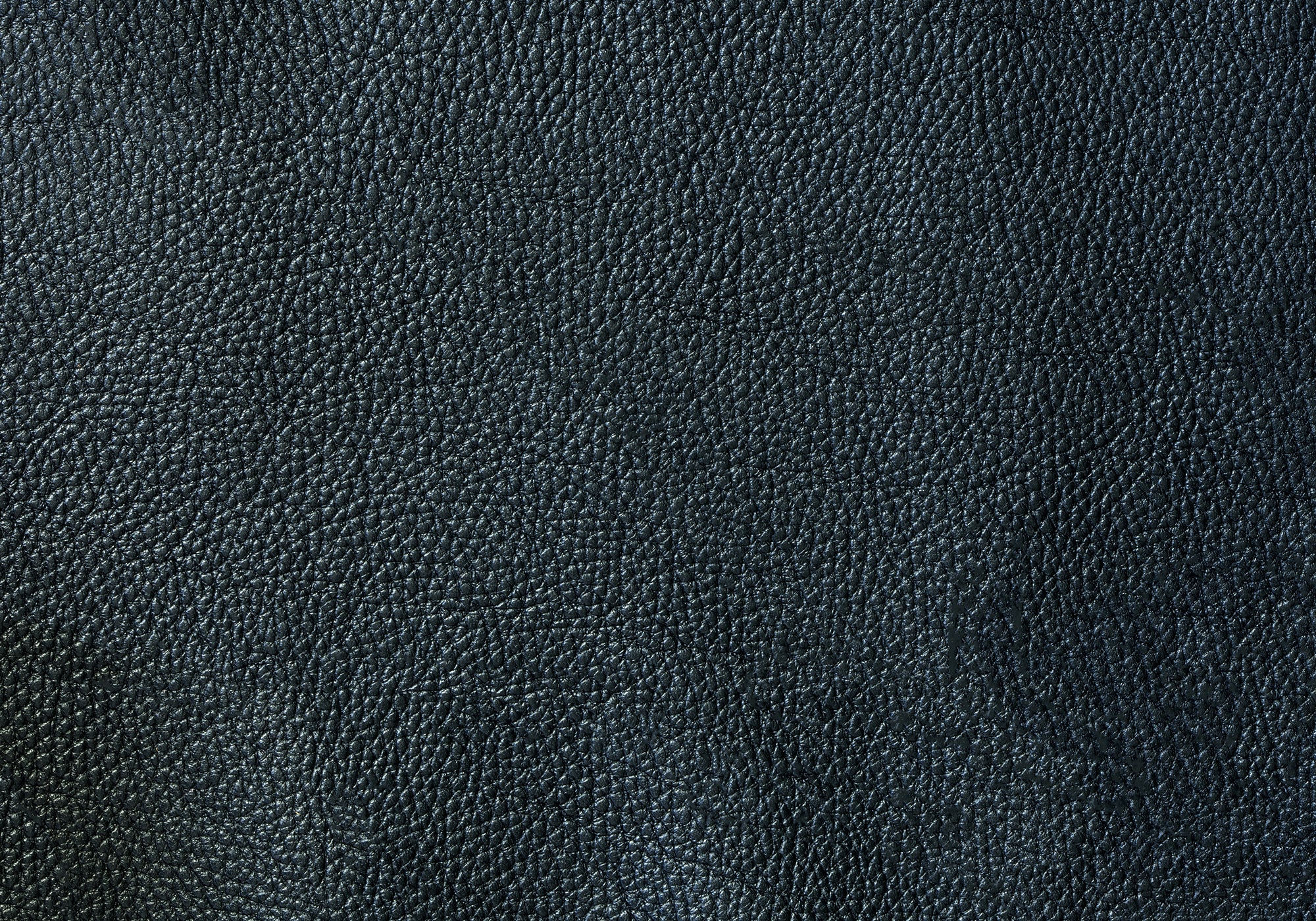 Soft Full Grain Leather:
Tiny Pebble
Embodying a fusion of tactile elegance and visual perfection, our printed pebble leather is meticulously crafted from soft, full grain leather. It boasts a flawless grainy surface, free of any imperfections, delivering consistent sophistication and underscoring the pristine quality Elizo is known for.
Vintage Full Grain Leather
Oil-Waxed
At Elizo, we embrace the unique character of every leather piece. Our oil-waxed full grain leather radiates deep, rich shades and matures to reveal a vintage aged crunch look. Every piece is distinct, showcasing the natural imperfections from the animal, ensuring that no two are ever identical. This patina evolution tells an individual story, capturing moments and memories in its elegant transformation.

Maintenance and Care:
Our leather desk pads are designed to last, but a little care can ensure they stay pristine. Regularly dust them off and occasionally condition the leather to maintain its sheen and softness.
A Elizo desk pad not only enhances the aesthetic appeal of your workspace but also provides protection for your desk, ensuring a smooth writing surface and preventing scratches and stains.
Leather Desk Pads:
Renowned for luxury, leather desk pads, especially those by Elizo, elevate any workspace with sophistication, durability, and comfort. The rich allure of full-grain leather combined with its longevity remains a sought-after choice for those melding luxury with utility.

Microfiber Desk Pads:
A haven for those desiring a seamless mouse glide coupled with a plush surface. Being water-resistant and a breeze to maintain, these are perfect for the practical-minded.

Heated Desk Pads:
An answer to cold desks, these come embedded with heating elements, ensuring your desk stays warm and inviting, even when the thermostat drops.

Transparent Desk Pads:
For those eager to showcase their desk's material or have a penchant for slipping in photos, notes, or calendars underneath, these clear or acrylic desk pads are tailor-made.

Cork Desk Pads:
With sustainability at its core, cork desk pads are rising in demand. Offering a distinct texture and aesthetic, they combine nature's touch with modern design.

Glass Desk Pads:
Sleek and modern, glass desk pads are perfect for those looking for a sophisticated yet functional solution. They're easy to clean, offer a smooth writing surface, and add a touch of elegance to any workspace.

Wool Desk Pads:
Soft, durable, and naturally resistant to stains, wool desk pads bring a cozy warmth to workspaces. With their tactile feel and natural aesthetics, they're perfect for those looking for a fusion of comfort and style.

Textured Desk Pads:
With designs ranging from simple geometrics to intricate artistry, these can be the centerpiece of your desk, intertwining style with function.

Gaming Desk Pads:
Crafted for gamers, these are expansive, accommodating broad mouse movements. Enhanced with anti-slip bases and resilient stitched edges, they are built for intense sessions.

Ergonomic Desk Pads:
Focused on comfort with built-in wrist rests, they are a boon for the workaholic, designed to curtail wrist strain and promote ergonomic health.

Desk Pads with Organizational Features:
Incorporating pockets, loops, or segments, these are a nod to the organizationally inclined, ensuring essentials remain within arm's reach.

Customizable Desk Pads:
For aficionados of personalization, these desk pads offer choices in colors, materials, sizes, and even bespoke monograms or logos.

In the realm of desk pads, there exists a variety tailored to individual preferences, be it luxury, utility, design, or a blend. With such a vast selection, finding the perfect piece to enhance your workspace becomes a delightful endeavor.
Ancient Beginnings:
The practice of laying down a protective or decorative layer dates back to ancient civilizations. Scribes in regions like Ancient Egypt, Greece, and Rome would use flat surfaces, often complemented with a soft overlay. This prevented their delicate papyrus or parchment sheets from tearing during writing. Typically made from animal hides or woven materials, these early desk pads were not just functional, but also indicated a person's status or profession.

Medieval Era:
With the advent of wooden writing tables and the spread of literacy during the medieval times, leather mats began to grace desks. Their primary function was to guard against ink spills, which were all too common with quill and inkwell. Beyond their practicality, these pads were often ornate and signified one's stature in society.

Renaissance and Beyond:
The cultural bloom of the Renaissance brought with it an elevated importance to literature and arts. As more people engaged in writing, desk pads of the era evolved to be more sophisticated. Many were adorned with intricate embroideries, and some even featured sewn-in pockets for quills and inkwells, marrying function with artistry.

Industrial Revolution:
The dynamic shifts of the 18th and 19th centuries, brought on by the Industrial Revolution, greatly influenced office dynamics. Typewriters emerged as revolutionary tools, and the volumes of paperwork saw an unprecedented surge. Desk pads of this period were crucial to dampen the noise, stabilize the machines, and shield the precious wooden surfaces from potential harm.

Modern Era:
Our digital age, dominated by keyboards and mouse movements, still finds an ally in desk pads. Today, they serve a multifaceted role – from providing ergonomic comfort for wrists, to ensuring flawless mouse glides, to simply elevating the aesthetic of a workspace.

Elizo's Contribution:
At the intersection of age-old traditions and modern needs stands Elizo. With a commitment to blending the timeless allure of leather with contemporary workspace requirements, our desk pads are more than mere accessories. They're a statement, a piece of history, and a symbol of luxury.

The metamorphosis of desk pads, from the ancient hides to today's luxe leather variants, narrates a tale of changing times but consistent utility. They echo the enduring essence of workspaces and the innovations that mold them
Protection:

A desk pad acts as a barrier, safeguarding your table or desk from scratches, spills, and scuffs. It ensures that your workspace remains as pristine as the day you first used it.

Enhanced Comfort:

Whether you're writing, typing, or drawing, a desk pad provides a smooth and consistent surface. This reduces fatigue and offers an ergonomic benefit, making long working hours more bearable.

Reduced Clutter:

With designated spaces for your stationery, electronics, and other essentials, a desk pad can help streamline your workspace, promoting organization and productivity.

Aesthetic Appeal:

Beyond functionality, a quality desk pad elevates the visual appeal of your workspace. It adds a touch of sophistication and can complement or contrast with your existing decor.

Heat Insulation:

For those who use laptops directly on their desks, desk pads provide an insulating layer, preventing heat transfer which could otherwise damage the desk's finish.

Improved Mouse Movement:

For those reliant on computer mice, a desk pad ensures smoother, more consistent mouse movement. This can be especially beneficial for graphic designers and gamers.

Easy Maintenance:

Spilled a cup of coffee? No worries. A desk pad, especially one made of leather, is often easier to clean than the wooden or glass surface of a desk.

Personalization:

Desk pads can be customized to reflect personal tastes and professional needs, allowing for a workspace that truly feels like your own.

Sound Insulation:

The soft surface of the desk pad can dampen the sound of items being placed down, creating a quieter work environment.

Increased Desk Longevity:

Over time, constant use can wear down the finish and structure of a desk. A desk pad reduces direct contact and thus, extends the lifespan of your workspace.

Choosing a desk pad, especially one from Elizo, is more than just a style statement. It's an investment in functionality, comfort, and longevity for your workspace.