PREMIUM LEATHER
Gracefully cradle your essentials in Elizo's leather tote bag, meticulously crafted from the finest full-grain leather, symbolizing a sublime merge of enduring durability and unparalleled luxury. As this exquisite leather elegantly matures, it forms a distinctive patina, silently narrating tales of its authentic heritage. Every use brings you nearer to a rich legacy of craftsmanship, ensuring that your journeys are not only facilitated but also enveloped in timeless sophistication, perpetually tethered to a tradition of excellence.
Carry Elegance in Every Endeavor
Craftsmanship
In each Elizo leather tote bag, meticulous craftsmanship is harmoniously united with lavish, exquisite leather, standing as a symbol of our artisans' dedication and expertise. More than a vessel for your essentials, it is a crafting of legacy, ensuring your belongings are not just carried but cradled in enduring quality and artisanal refinement. Embark on journeys where utility and traditional craftsmanship elegantly coalesce, ensuring your everyday adventures are enrobed in a perpetual aura of sophistication.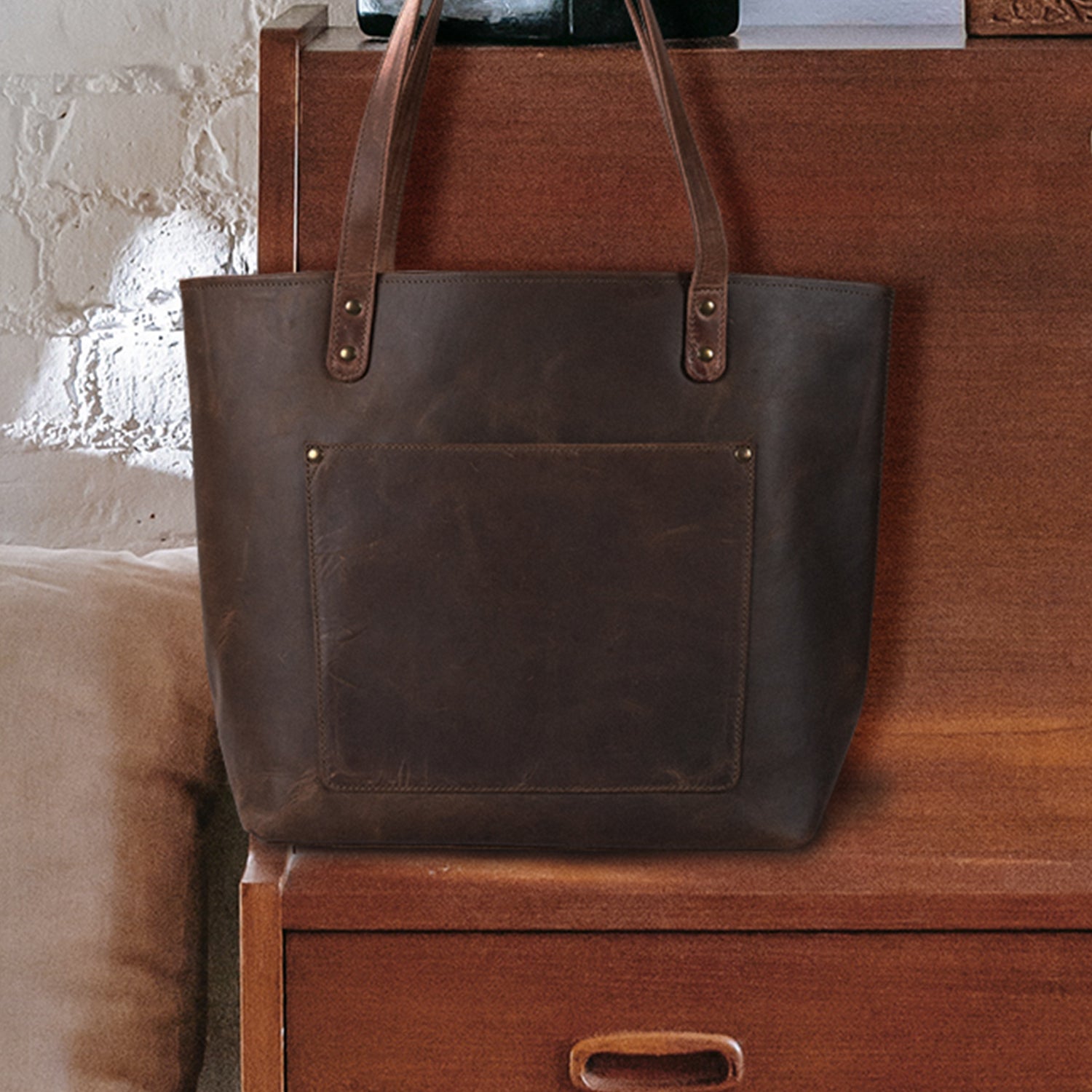 Personalization
MAKE IT YOUR OWN
Explore the sophistication embodied in Elizo's Leather Tote Bags for men, where your carried essentials meet personalized elegance. More than a vessel for your belongings, each bag becomes a reflection of your unique style and spirit. From embossed initials to meaningful symbols and enchanting fire branding, embark on a journey where every detail is tailored to be distinctly yours. Step into a realm where every tote tells your individual story, creating a custom testament to your unique flair and functionality.

Maintenance and Care:
Our tote bags are designed to last, but a little care can ensure they stay pristine. Regularly dust them off and occasionally condition the leather to maintain its sheen and softness.