PREMIUM LEATHER
Experience timeless elegance and functionality with Elizo's Leather Portfolio Case, crafted from premium, durable premium leather. Aging gracefully, it develops a unique patina, symbolizing its authentic, high-quality heritage. Beyond organization, each use connects you to a legacy of craftsmanship, ensuring your professional accessories are not only practical but perpetually elegant and uniquely personal.
A Legacy Crafted with Precision
Craftsmanship
Immerse yourself in a world where sophistication and craftsmanship converge with Elizo's leather portfolio for men. Meticulously crafted, every stitch and each chosen piece of distinguished leather weave not merely products but a timeless legacy. This collection, featuring both our portfolio and padfolio, transcends functionality, becoming a seamless blend of traditional artistry and contemporary practicality. These aren't just professional accessories; they're heirlooms, embedding every business encounter with a unique blend of modern utility and enduring elegance.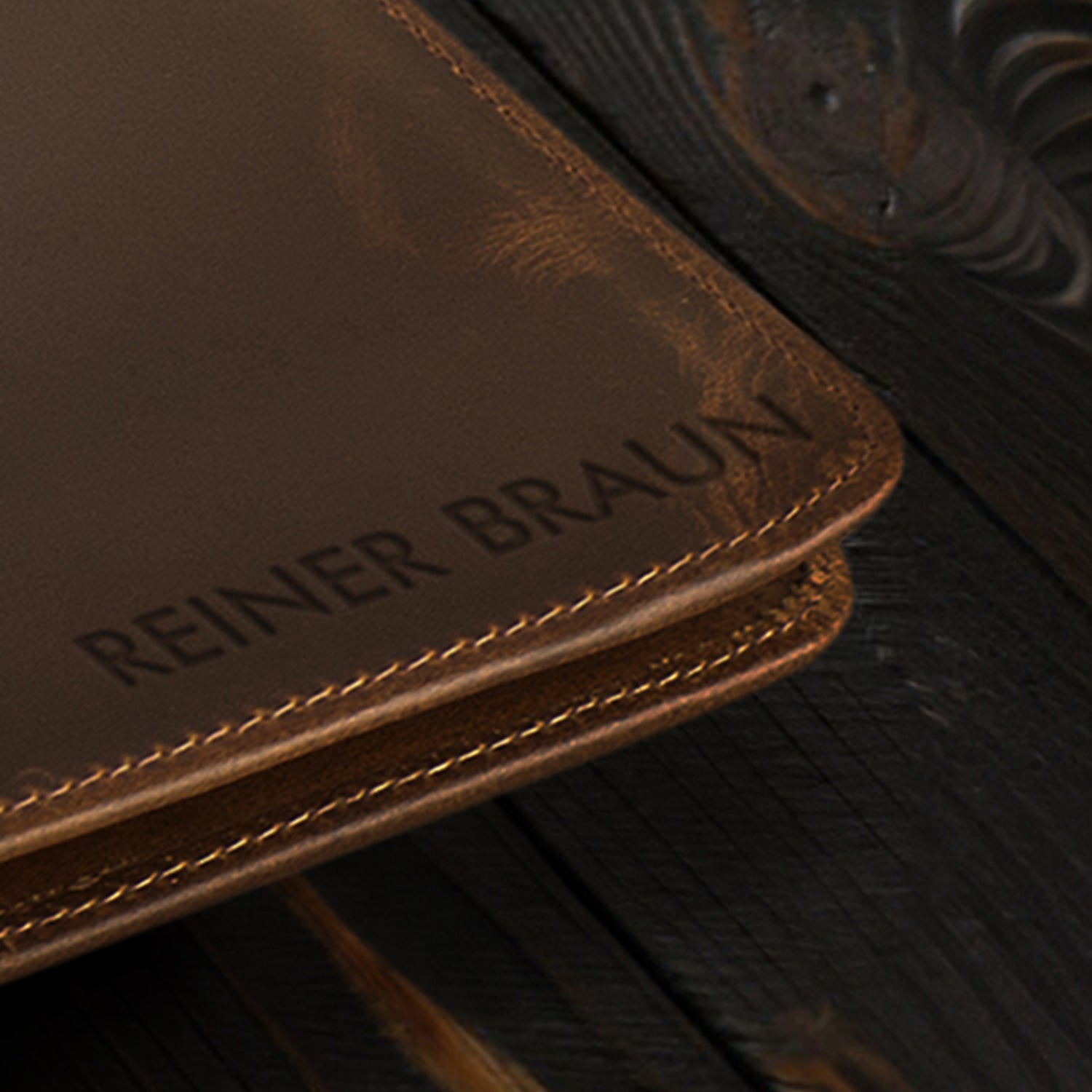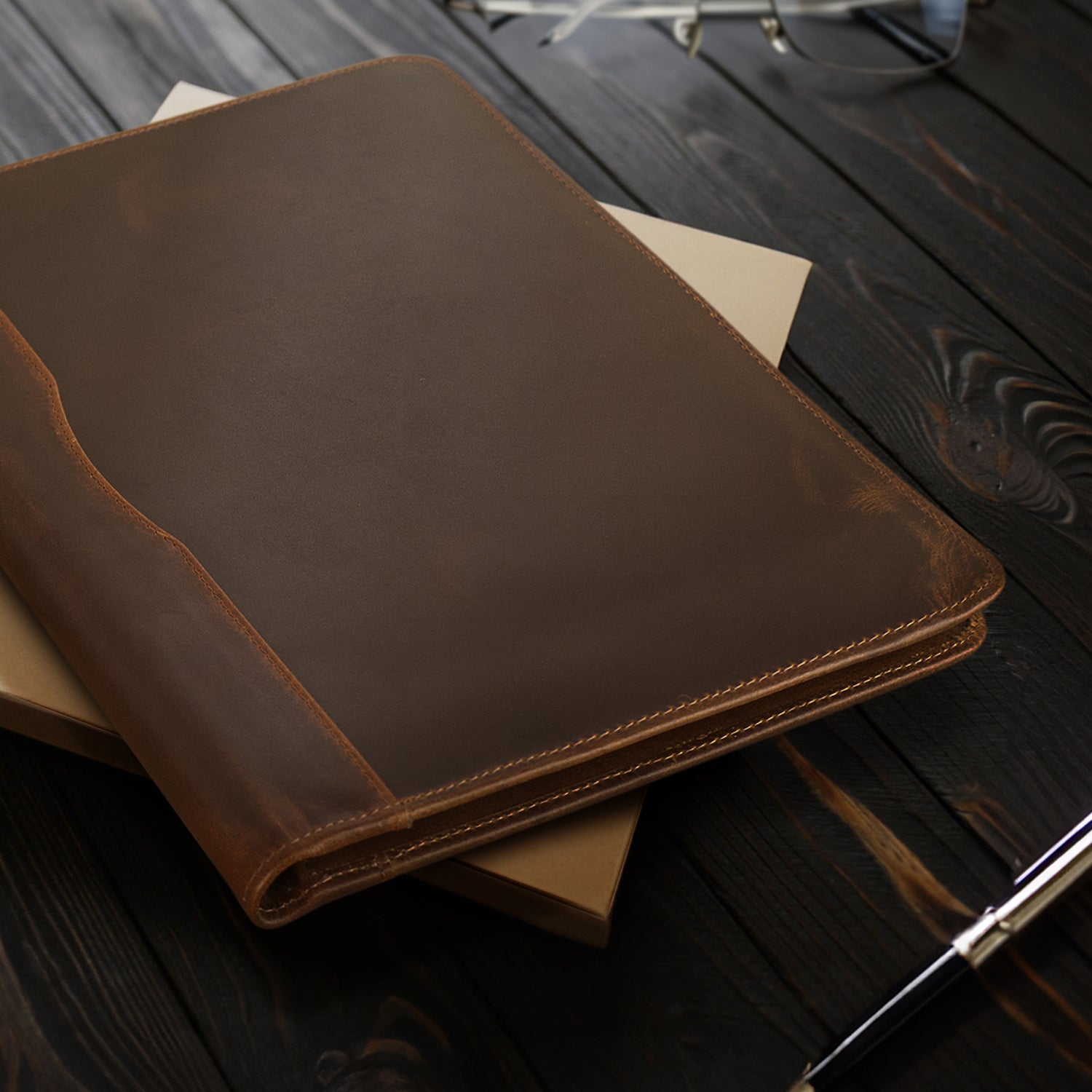 Personalization
UNIQUELY YOURS
With Elizo, possessing a mens leather portfolio transcends mere ownership. It becomes a canvas reflecting your persona. From personal initials to emblematic logos or distinctive fire branding, your choices to personalized leather portfolio are boundless and only limited by your imagination. Step into a realm where your leather portfolio is not just a tool but a unique expression of your professional signature.

Maintenance and Care:
Our leather portfolios are designed to last, but a little care can ensure they stay pristine. Regularly dust them off and occasionally condition the leather to maintain its sheen and softness.