PREMIUM LEATHER
Embark on a journey of timeless sophistication with Elizo's Mens Toiletry Bag, meticulously fashioned from the most exquisite, durable full-grain leather. As this toiletry travel bag gracefully ages, it forms a distinctive patina, becoming a symbol of its authentic and premium heritage. Every interaction with our leather toiletry bag goes beyond mere utility; it ties you to a rich legacy of masterful craftsmanship, assuring that your travel essentials are not only neatly organized but enveloped in enduring elegance and a style that is distinctly your own.
A Synthesis of Elegance and Functionality
Craftsmanship
Enter the realm of opulent sophistication with Elizo's Leather Toiletry Bag for men. Each stitch and fold stands as a beacon of meticulous craftsmanship and elite quality, curated especially for the discerning modern user. More than just a mens toiletry bag, it's a cherished heirloom, seamlessly weaving together the threads of traditional artistry and contemporary, functional design. This piece is not merely an accessory; it is a legacy, encasing your essentials in perennial elegance that silently speaks of its masterful creation in every nuance.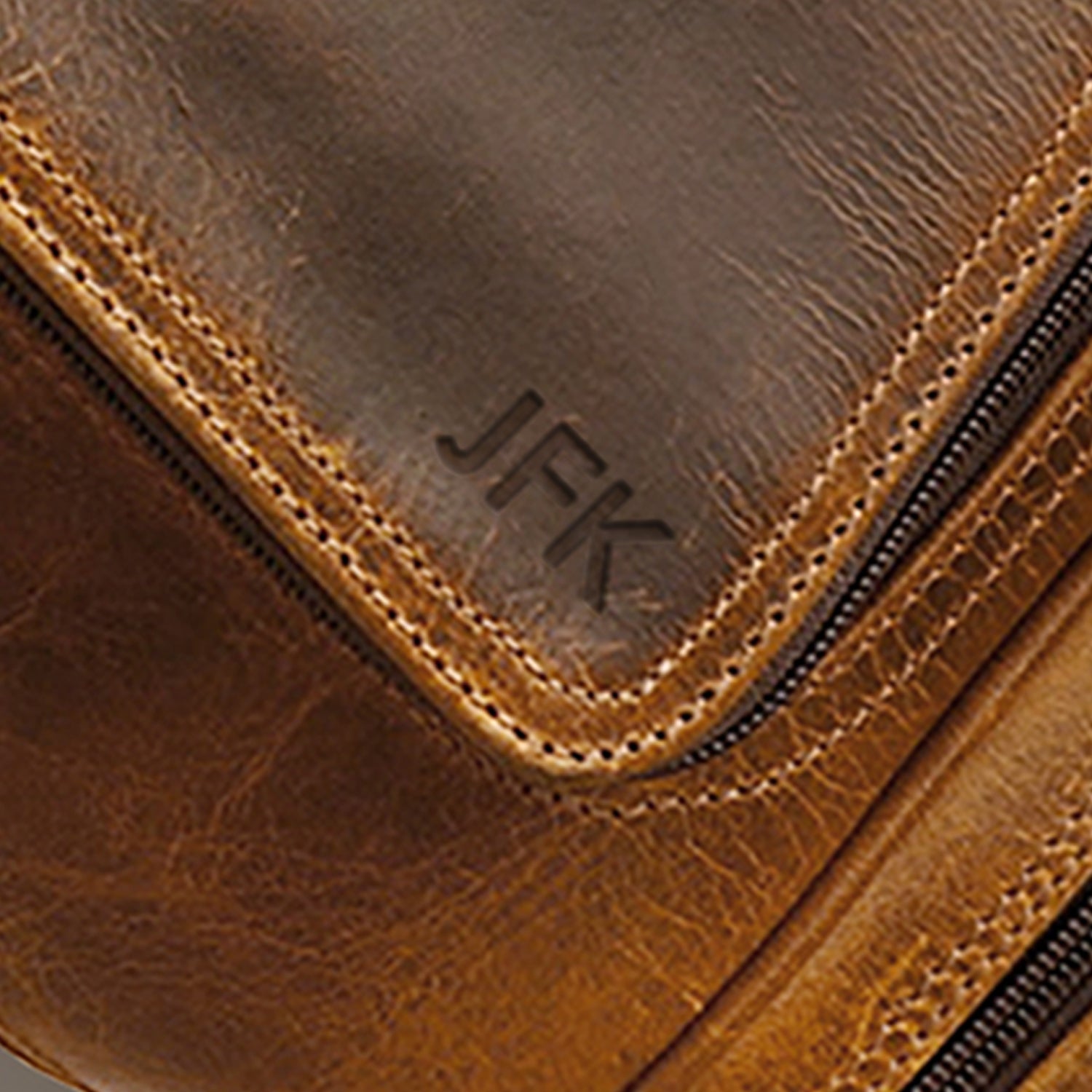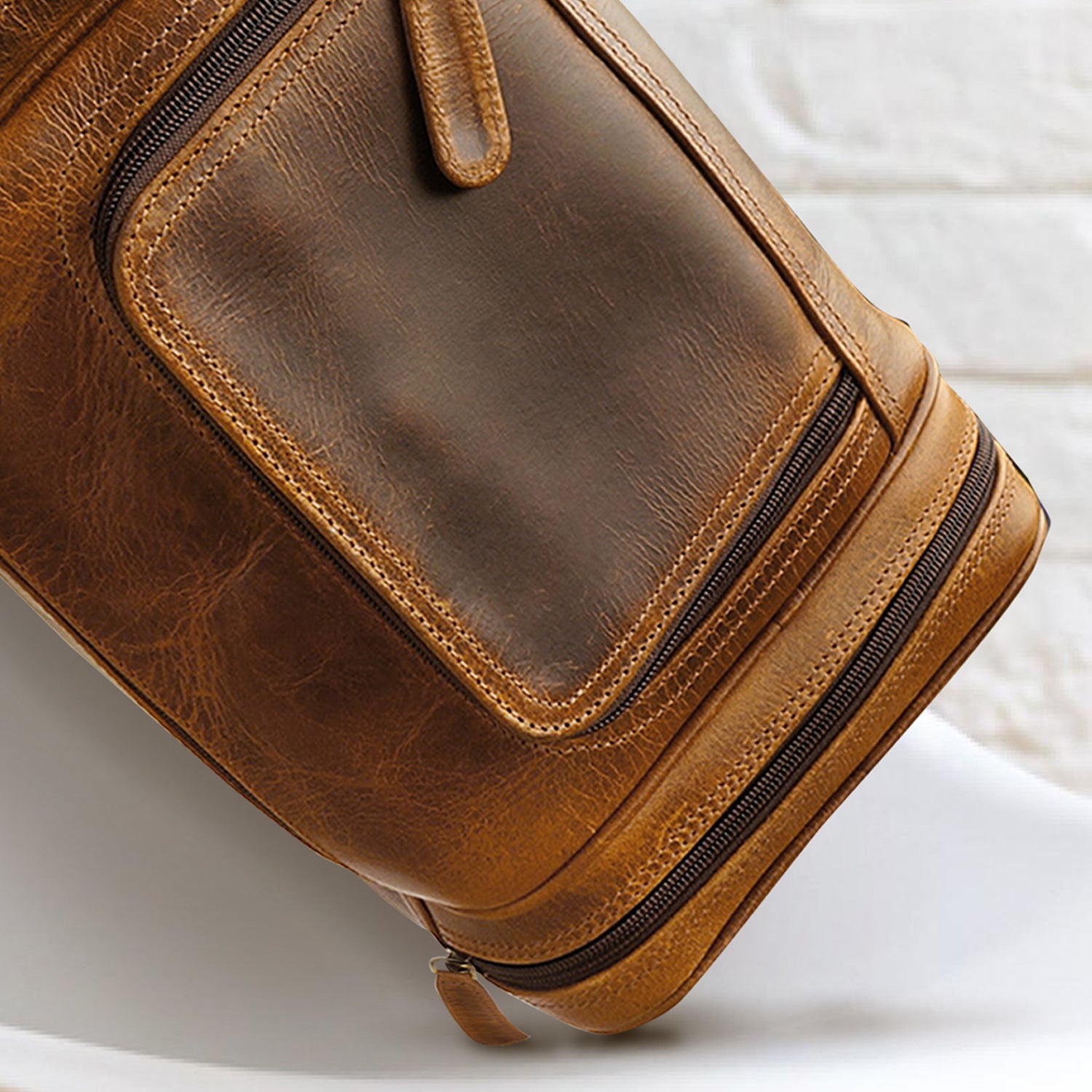 Personalization
ADD DISTINCTIVENESS
Embrace a personalized journey with Elizo's Mens Toiletry Bag, where it becomes more than just a possession– it turns into a reflection of your unique style and elegance. From embossing your initials to featuring symbolic logos, or even exclusive fire branding, the potential to make it uniquely yours is boundless. Enter a world where your hanging toiletry bag is not merely a travel companion, but a bespoke expression of your individuality and refined taste.

Maintenance and Care:
Our mens toiletry bags are designed to last, but a little care can ensure they stay pristine. Regularly dust them off and occasionally condition the leather to maintain its sheen and softness.