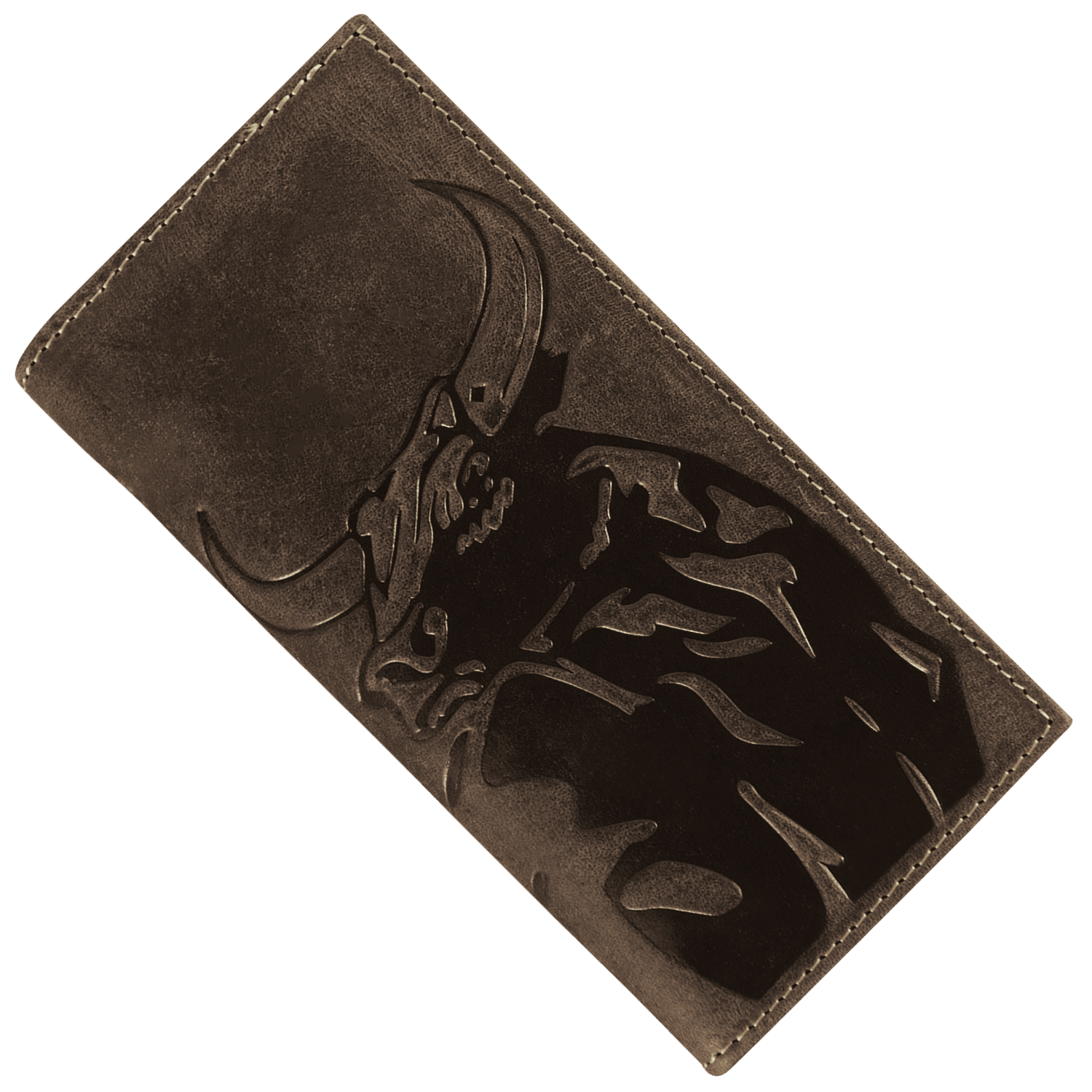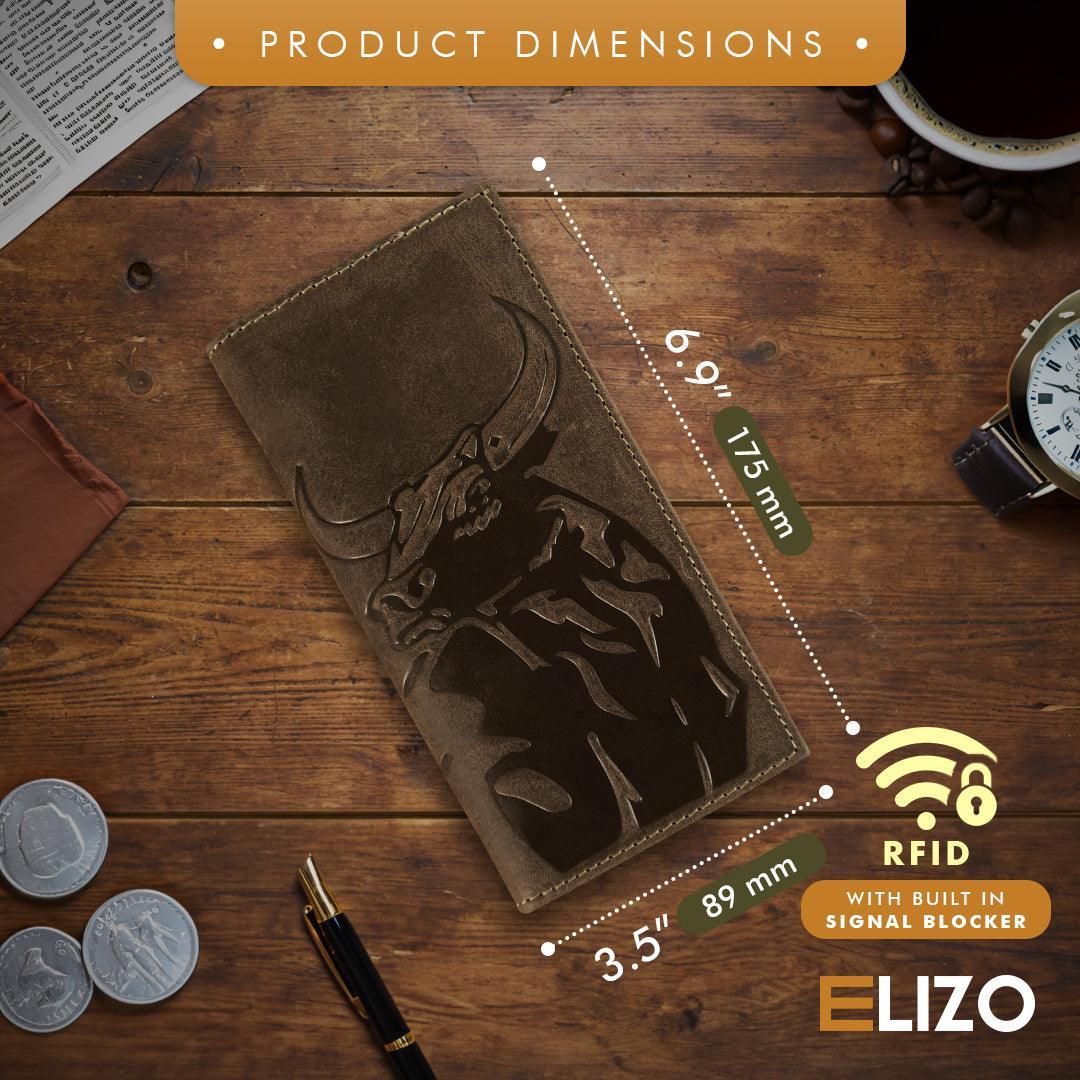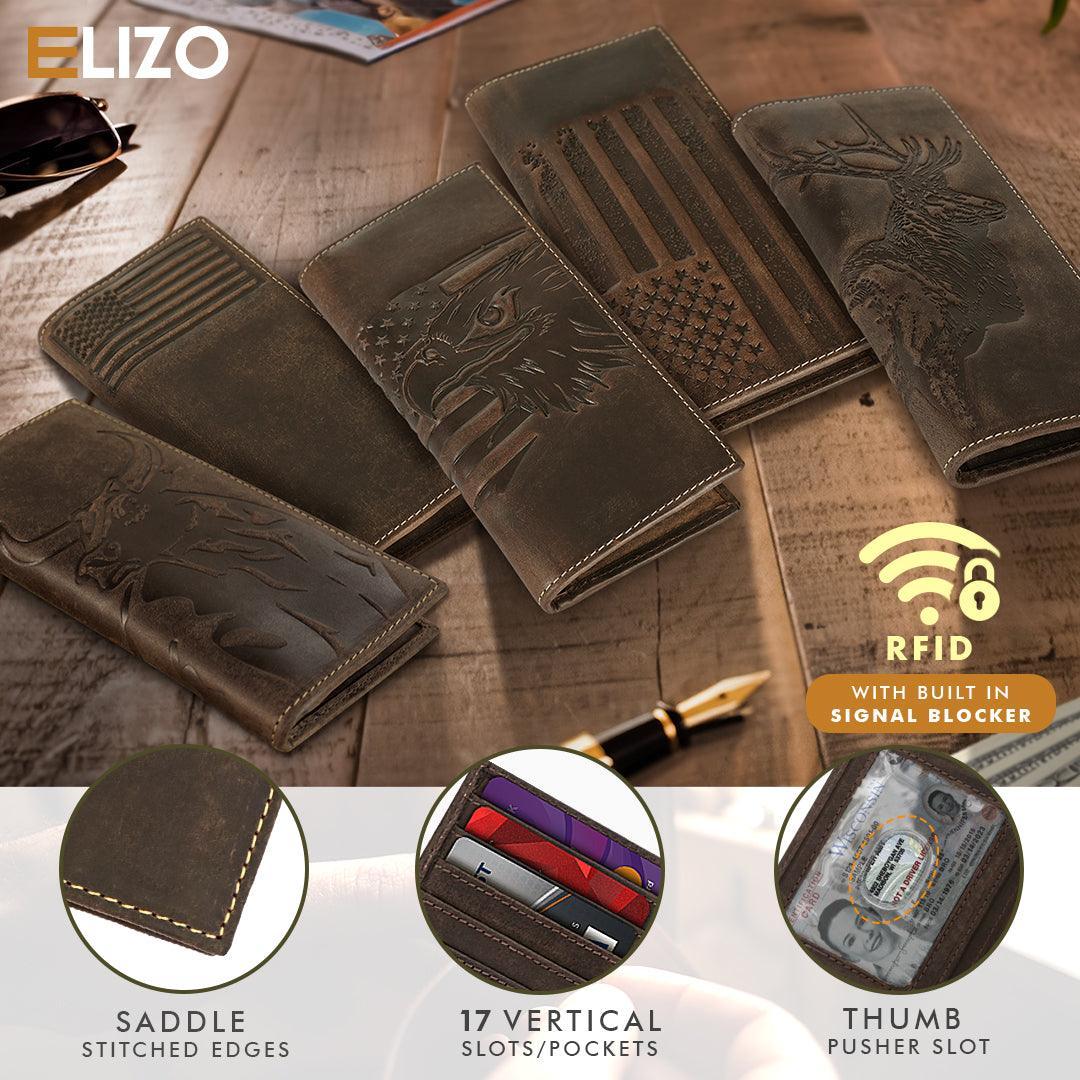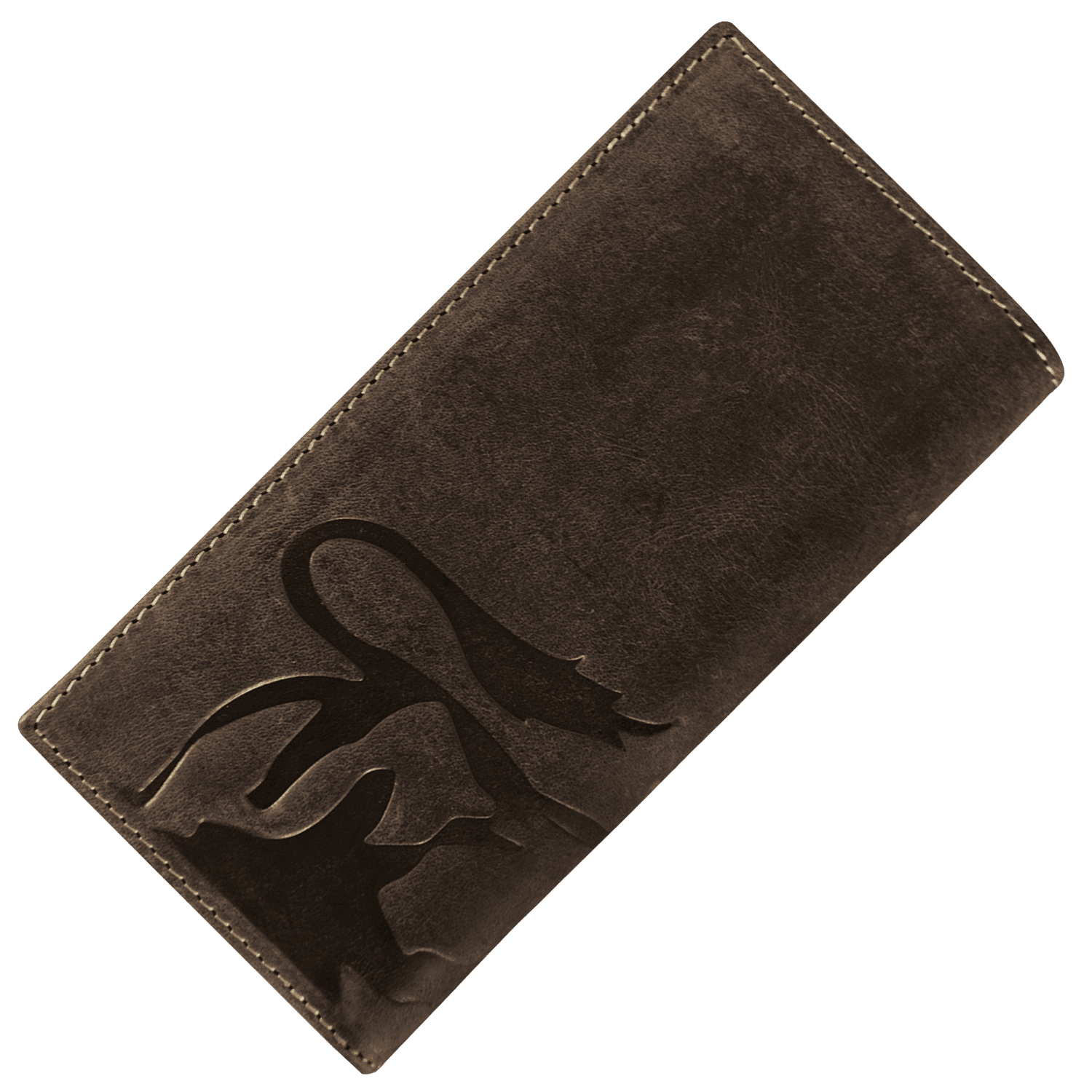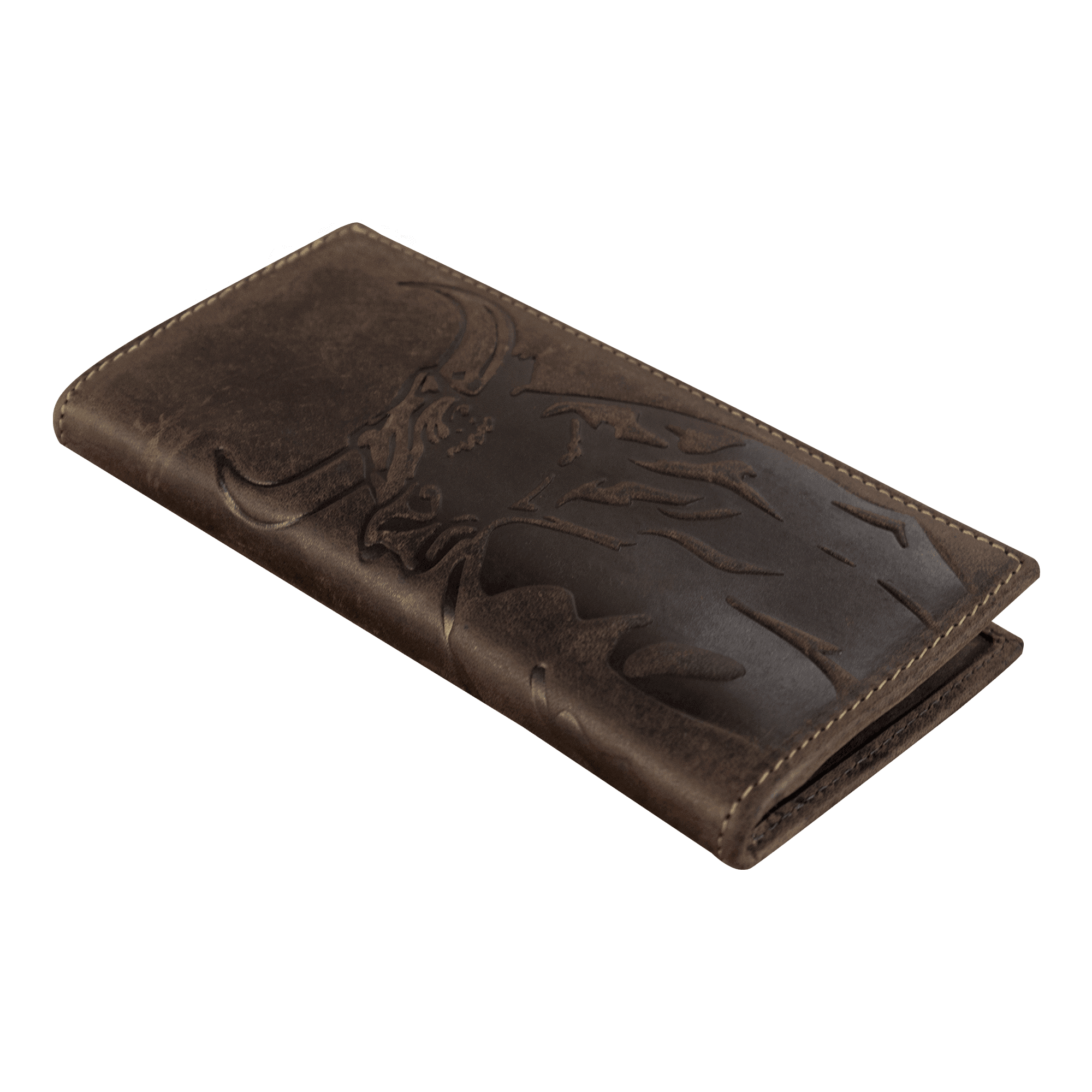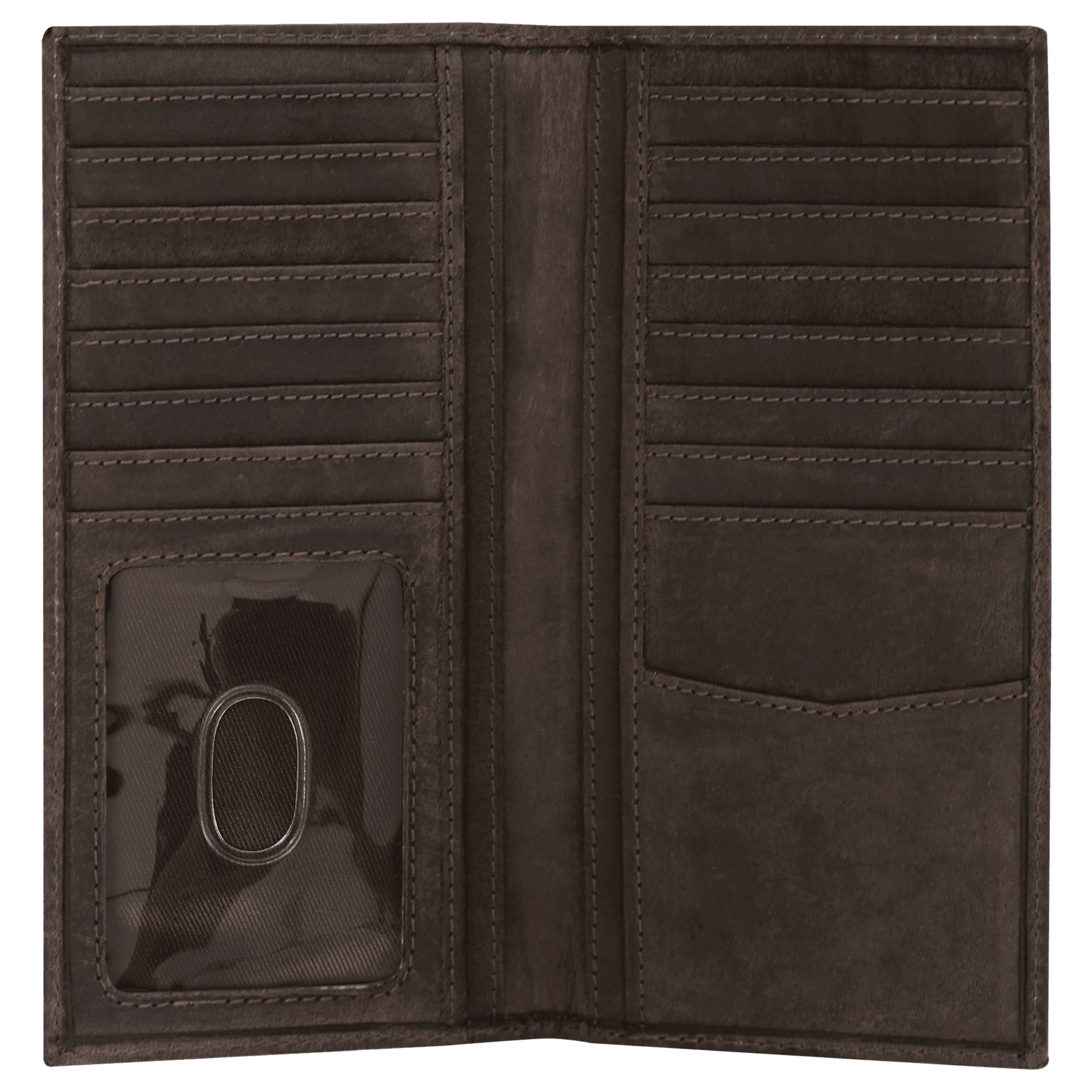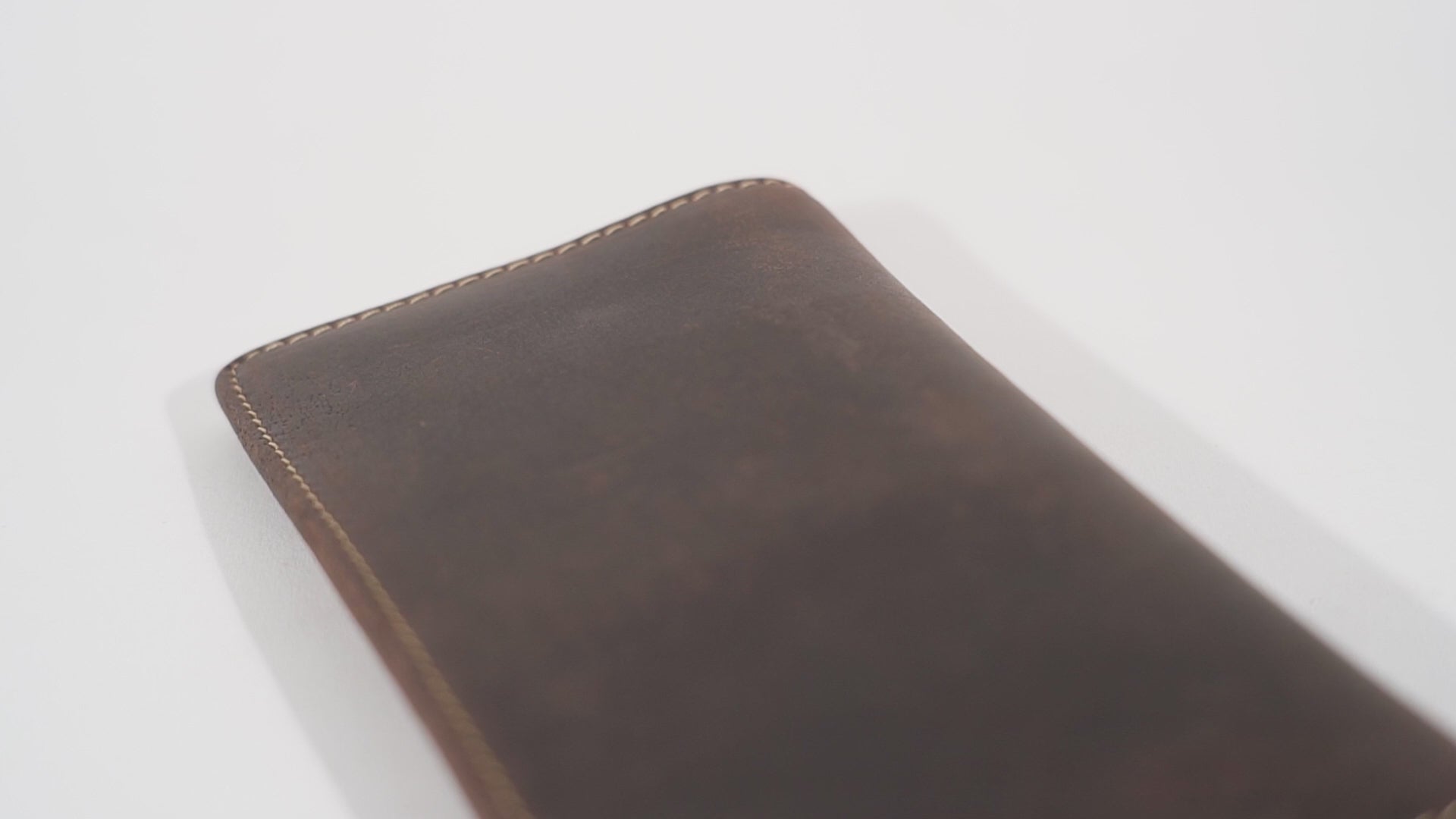 Mens Long Wallet (Bull)
Sale price

$34.97
Regular price
(/)
Elizo's long wallet embodies style and security. With SECURE RFID BLOCKING, each slot is shielded, protecting your personal and financial details from unauthorized scans. Despite its ample storage, accommodating 16 credit card holders and an easy-access ID window, the design remains sleek at 6.9" by 3.5". This wallet effortlessly blends convenience with a sophisticated appeal, meeting the demands of the modern man.
SKU: 810061671190
What's Included - Wallet & Gift Bag
Material: Top Grain Leather

- The zenith of leather excellence.

- Showcases raw beauty with its inherent marks.

- Renowned for its lasting endurance.


Shade: Whiskey Brown

- A tone radiating depth and sophistication.

- Ages gracefully, enhancing its appeal over time.


Tanning Technique: Oil Wax

- A sustainable and earth-friendly approach to tanning.

- Merges velvety touch with lasting tenacity.

- Bestows a characteristic luster and repels water.


Leather Rank: Top Grain

- Exemplifies both luxury and durability.

- Promises an unmatched leather journey.

Long Wallet Dimensions

Understanding the precise dimensions of our long wallet ensures that it will seamlessly fit into your daily life. Crafted for convenience, every measurement has been taken with the user in mind.

Length: 6.9 inches

Width: 3.5 inches

Thickness: 0.25

These dimensions guarantee ample space for all your cards and bills, while maintaining a slim and manageable profile to easily fit into most pockets or bags.
Caring for Your Long Wallet

Preserving the radiance and resilience of your long wallet requires attention to detail. Here's a curated guide to ensure it stands the test of time:

Regular Cleaning: With a soft cloth, gently brush off surface dust or dirt, ensuring the leather maintains its intrinsic glow.

Protect from Direct Sun: Store your long wallet away from direct sunlight. Prolonged exposure can desaturate the leather and dry it out.

Guard Against Liquid: Though full grain leather inherently resists water, it's wise to avoid spills. If it happens to get wet, pat dry with a soft cloth and allow natural drying.

Periodic Conditioning: Every now and then, pamper your wallet with a reputable leather conditioner. Prior to a full application, perform a discreet patch test.

Avoid Harsh Cleaners: Eschew chemical-laden cleaners that could harm the leather. For any persistent stains, resort to a leather-dedicated cleanser.

It's essential to note that over time, full grain leather evolves. With your meticulous care, your long wallet will age gracefully, revealing a distinctive patina that mirrors its history and your commitment.
Choose options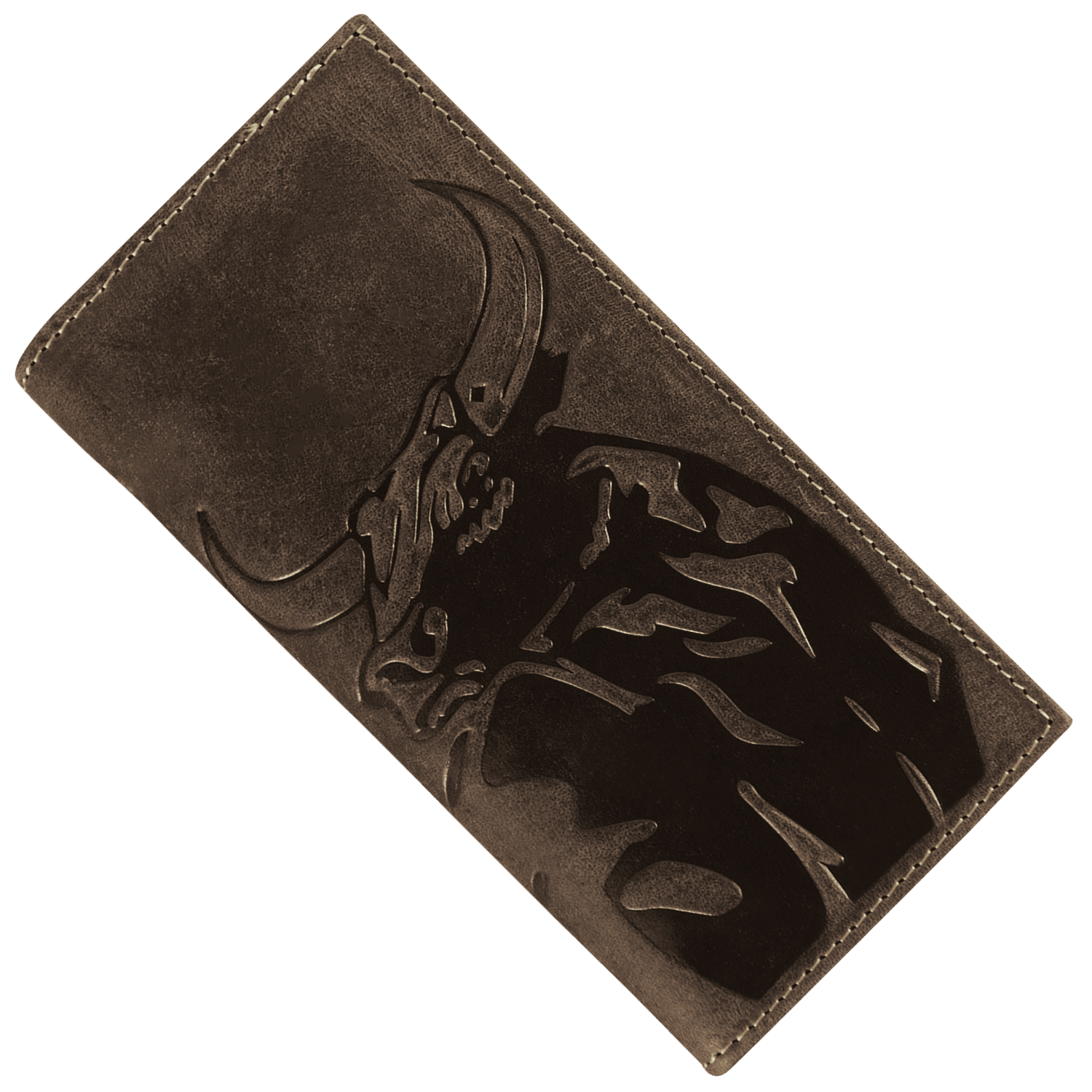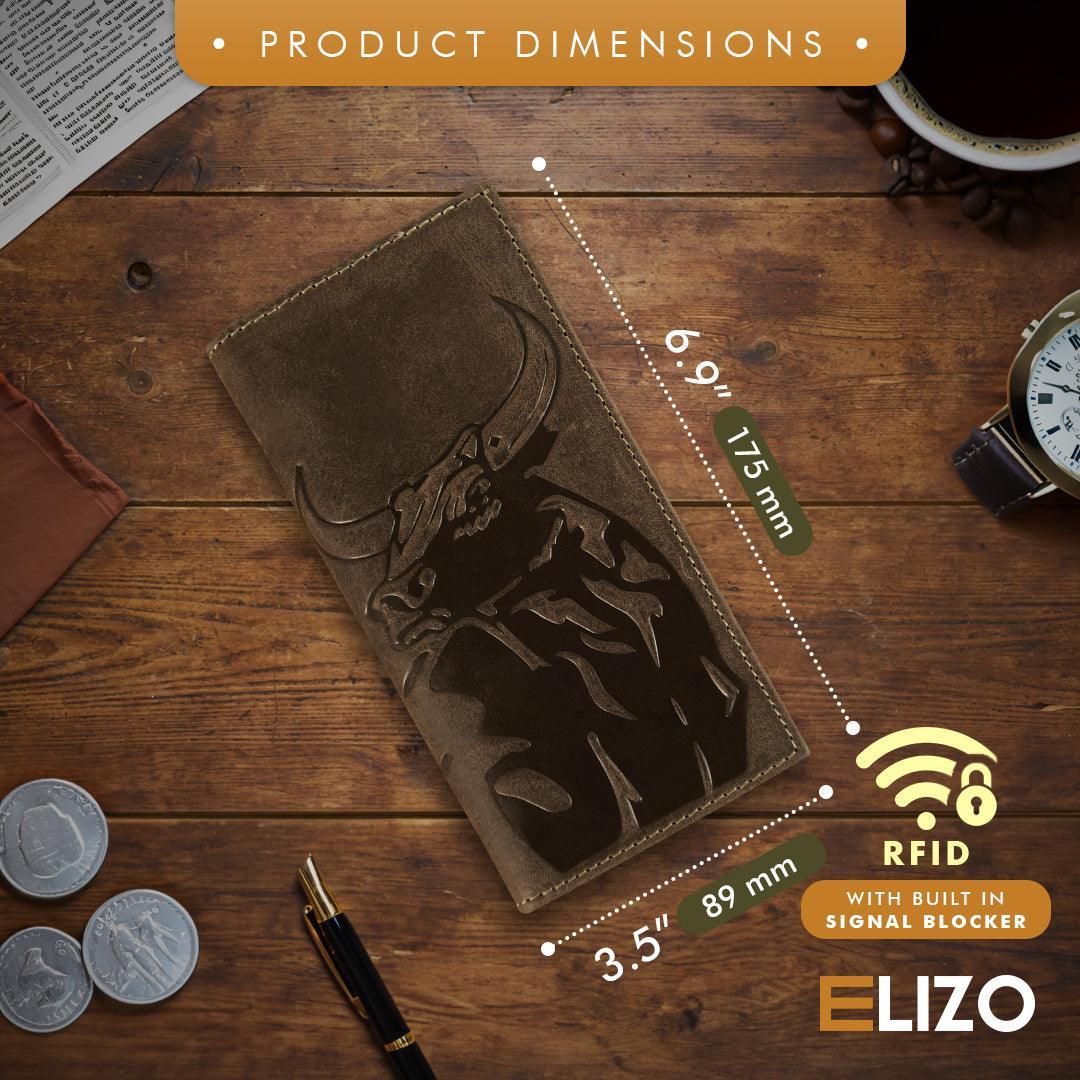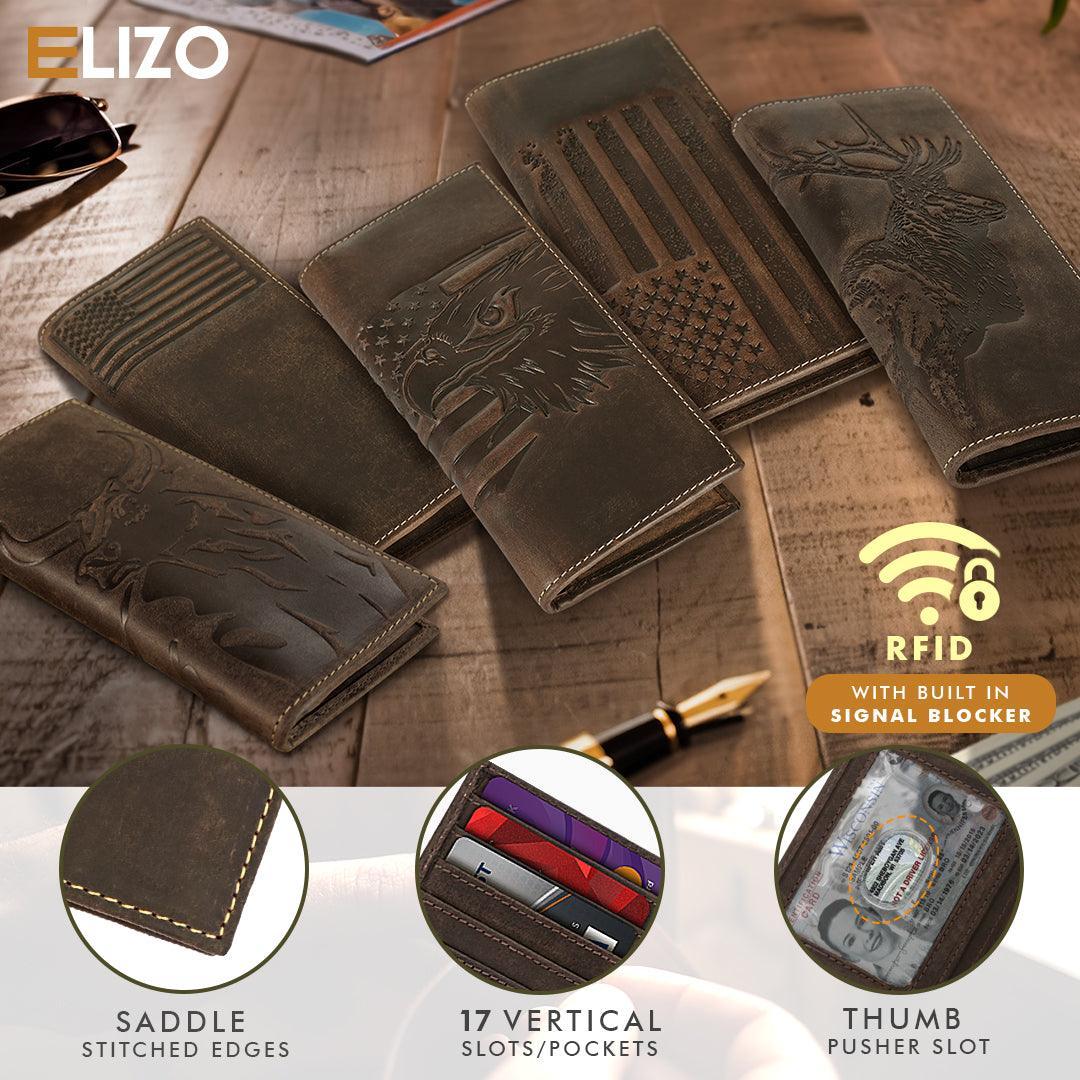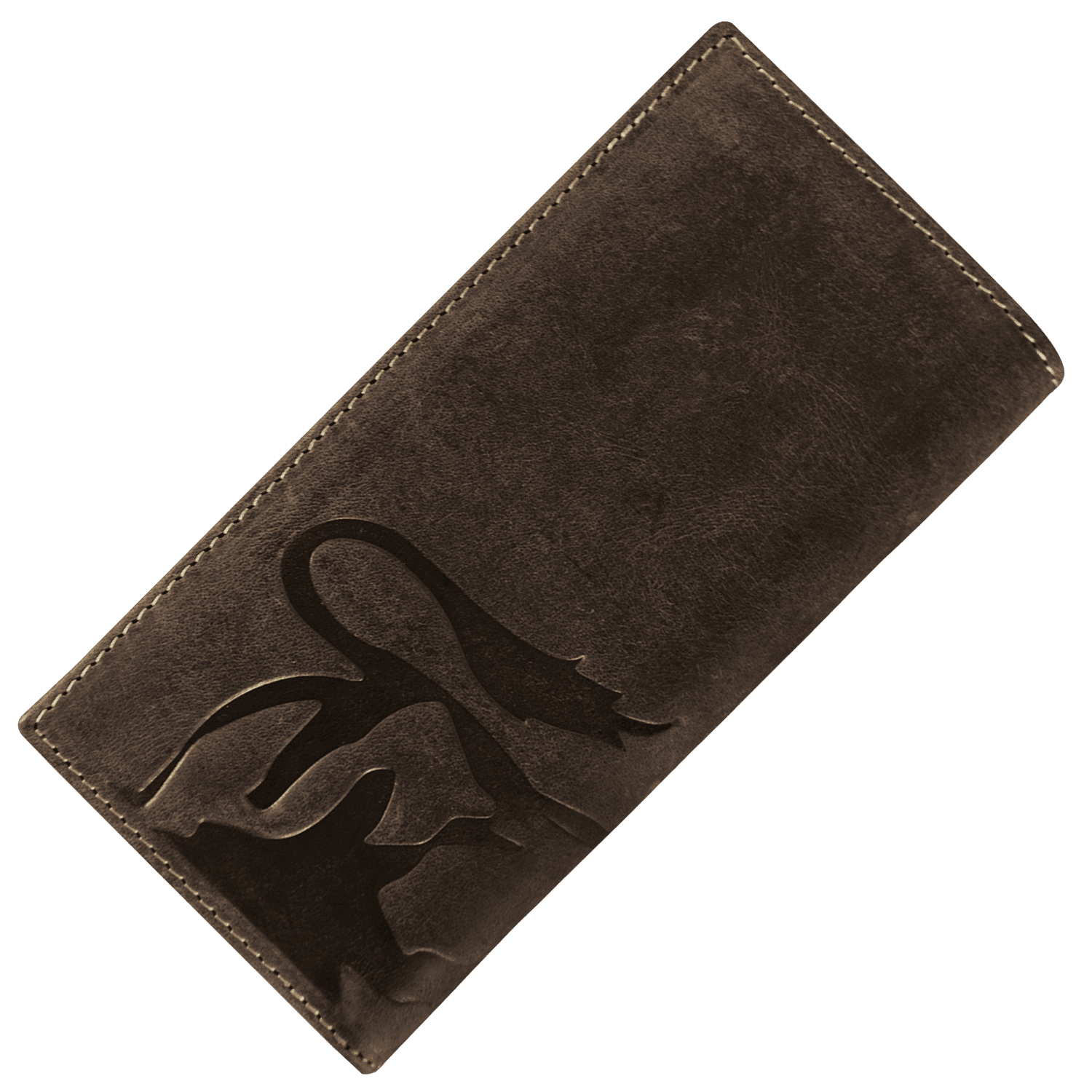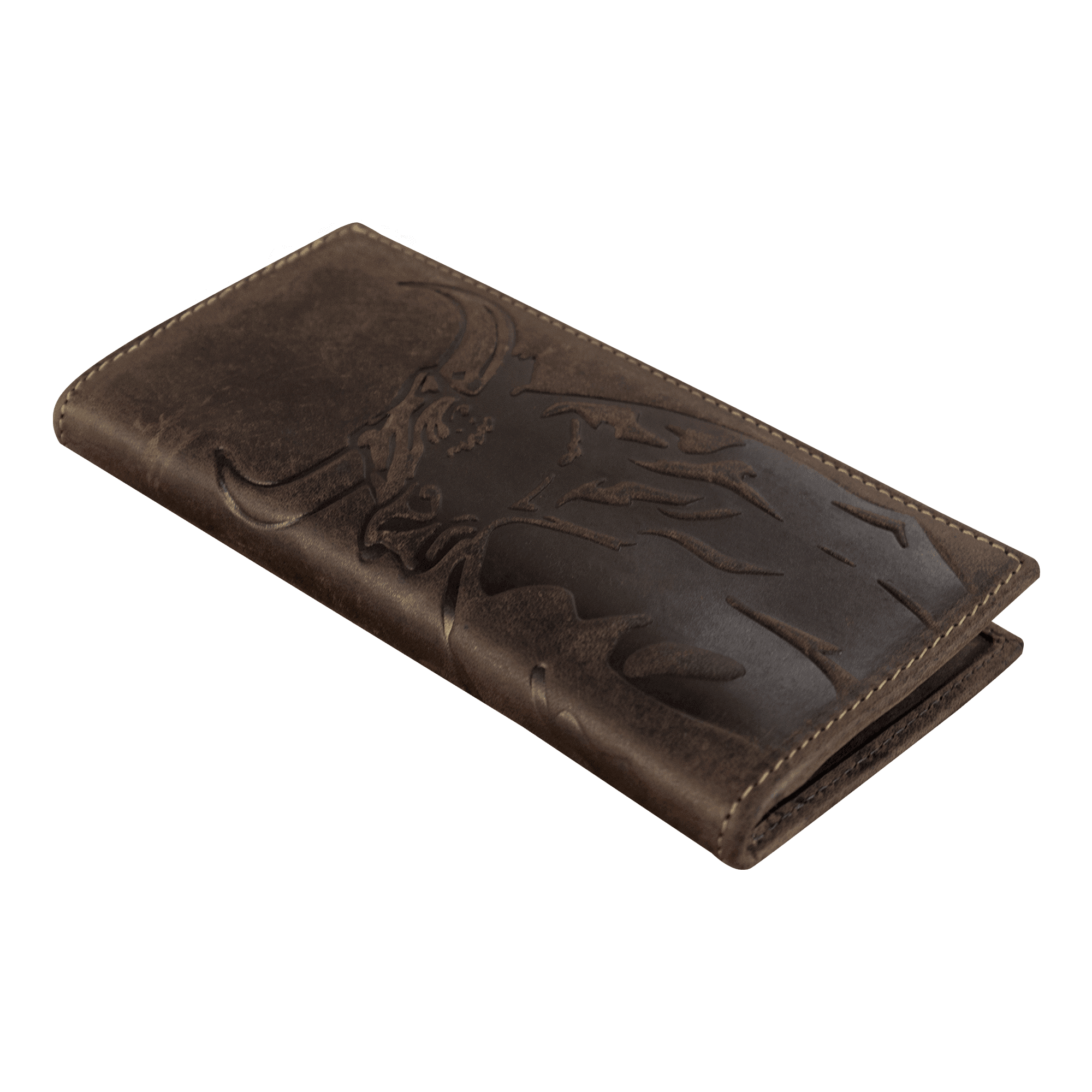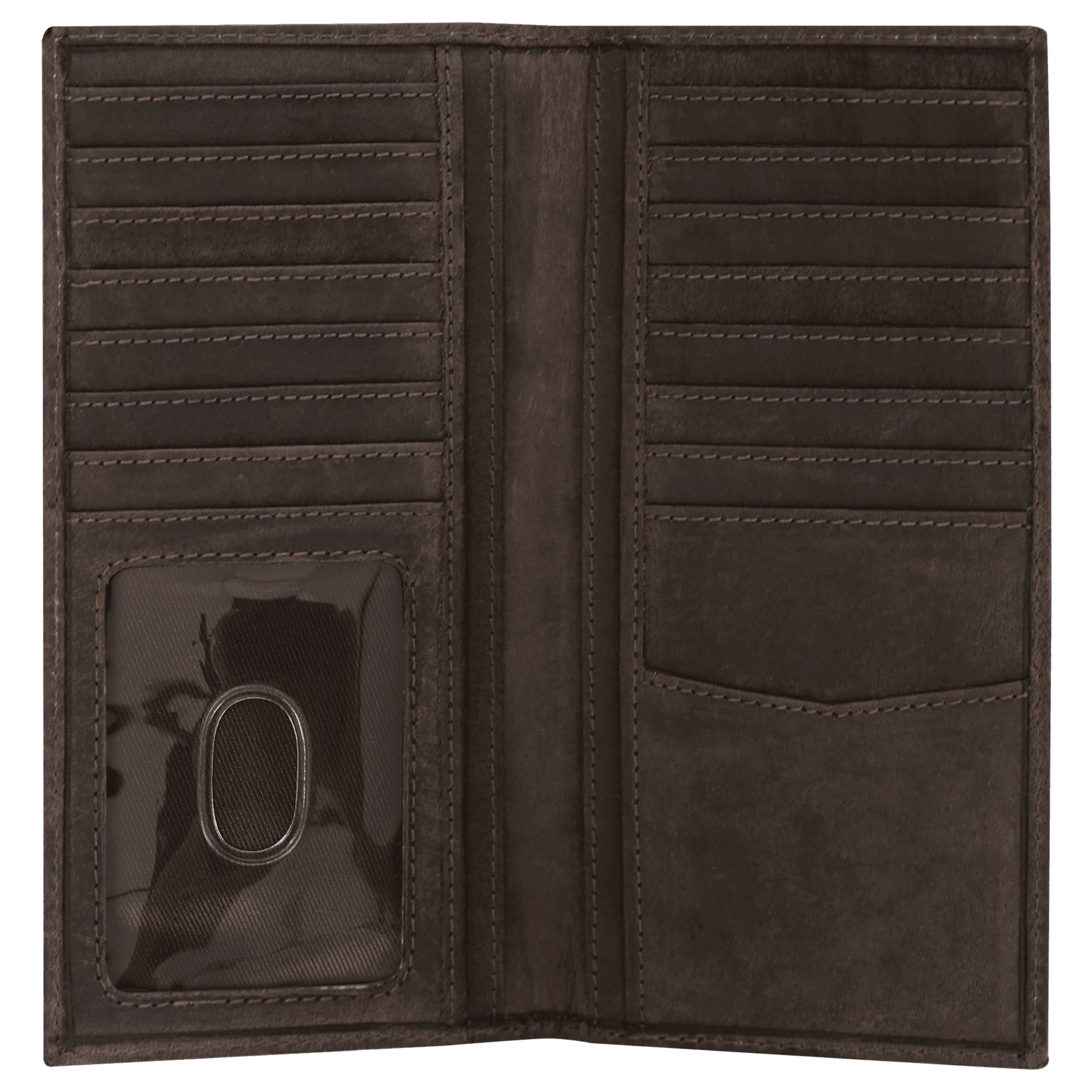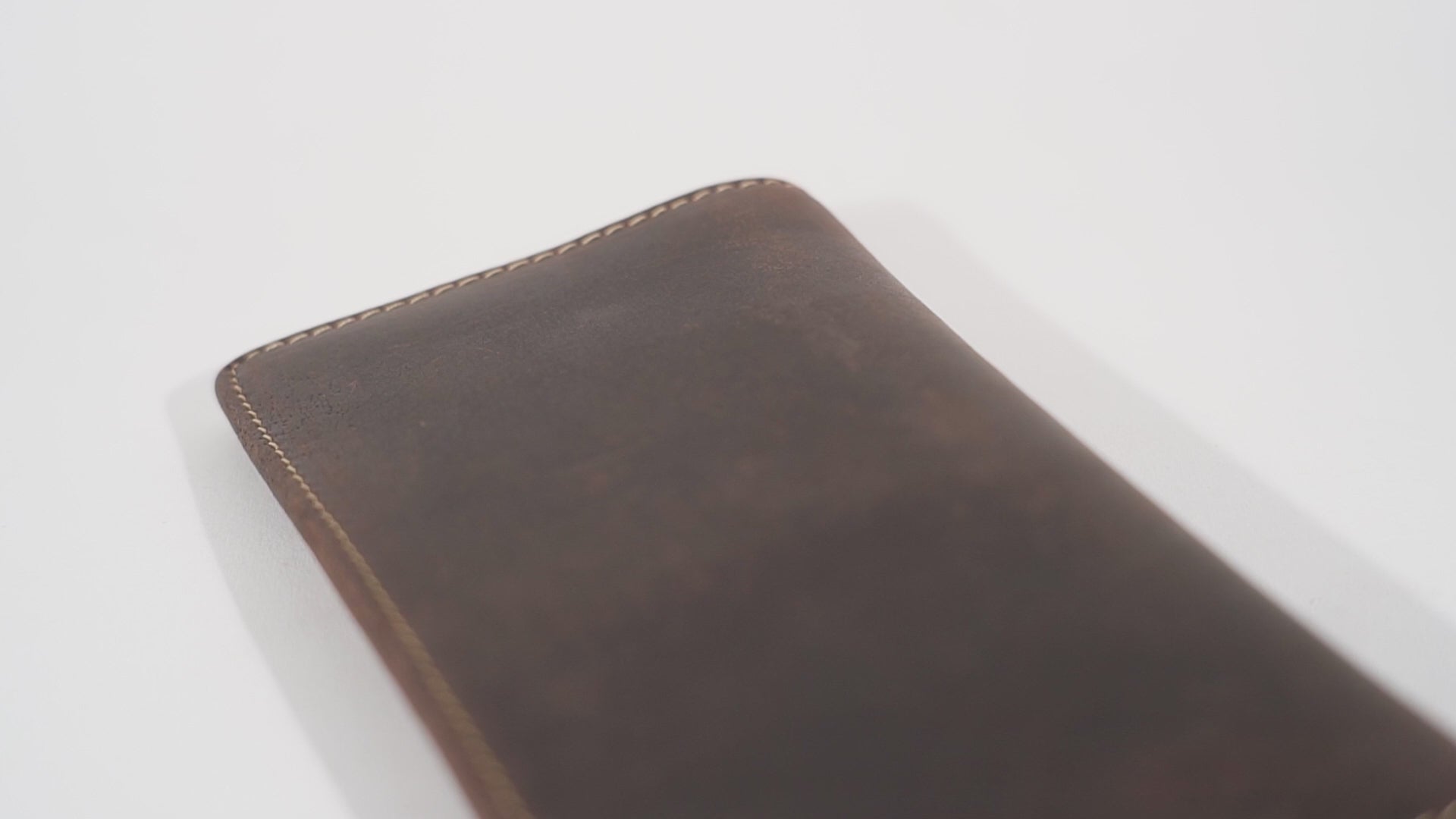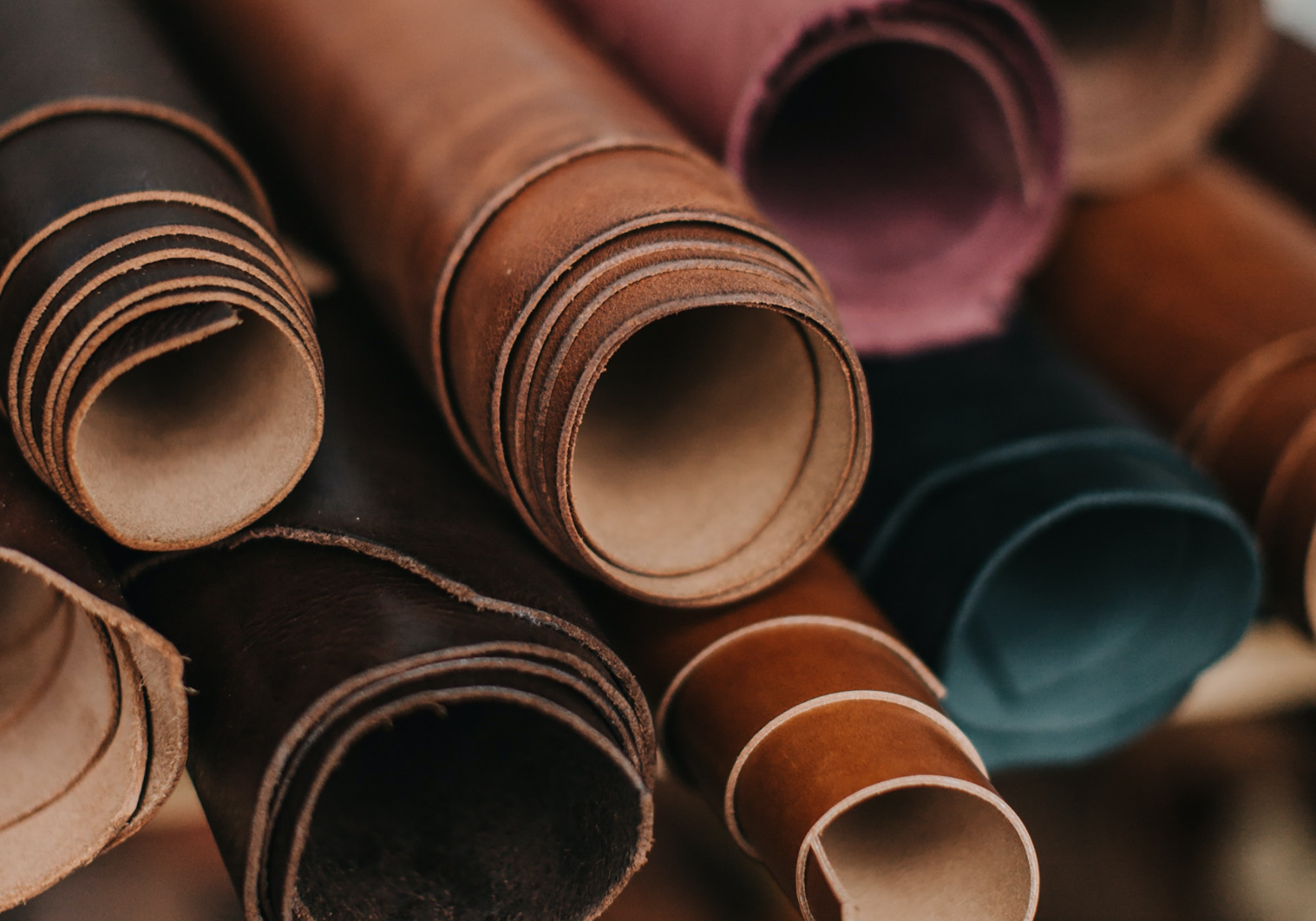 Premium
Top Grain Leather
Elizo's long wallets for men are crafted from the finest full grain leather, embodying unmatched quality and durability. This top-tier leather ages gracefully, developing a unique patina that speaks of its authentic heritage. Every touch connects you to a legacy of craftsmanship, ensuring your workspace isn't just functional, but truly timeless.
Made to last A Lifetime
Craftsmanship
Every Elizo wallet leather product is a culmination of hours spent by our dedicated artisans. From selecting the best leather to the meticulous saddle stitching, each process is approached with an artisanal touch. It's not just about creating a product; it's about crafting a legacy.