PREMIUM LEATHER
Safeguard your grooming essentials in Elizo's dopp kit for men, meticulously fashioned from premium full-grain leather. This union of robust endurance and supreme luxury is epitomized as the leather matures, developing a unique patina that speaks of its rich lineage. Each interaction deepens your connection to a grand legacy of craftsmanship. Your travels and routines are not just supported but wrapped in enduring elegance, always linked to a heritage of unmatched quality of this dopp kit bag.
Elevate Each Journey with Elegance
Craftsmanship
In every Elizo leather dopp kit, precision craftsmanship seamlessly melds with the luxurious allure of premium leather, showcasing our artisans' mastery and devotion. More than a simple container for grooming tools, this dopp kit becomes an emblem of enduring heritage. Your essentials are not merely stored but ensconced in ageless quality and artisanal elegance. Elevate your grooming rituals where function meets time-honored craftsmanship, wrapped in an unending embrace of sophistication.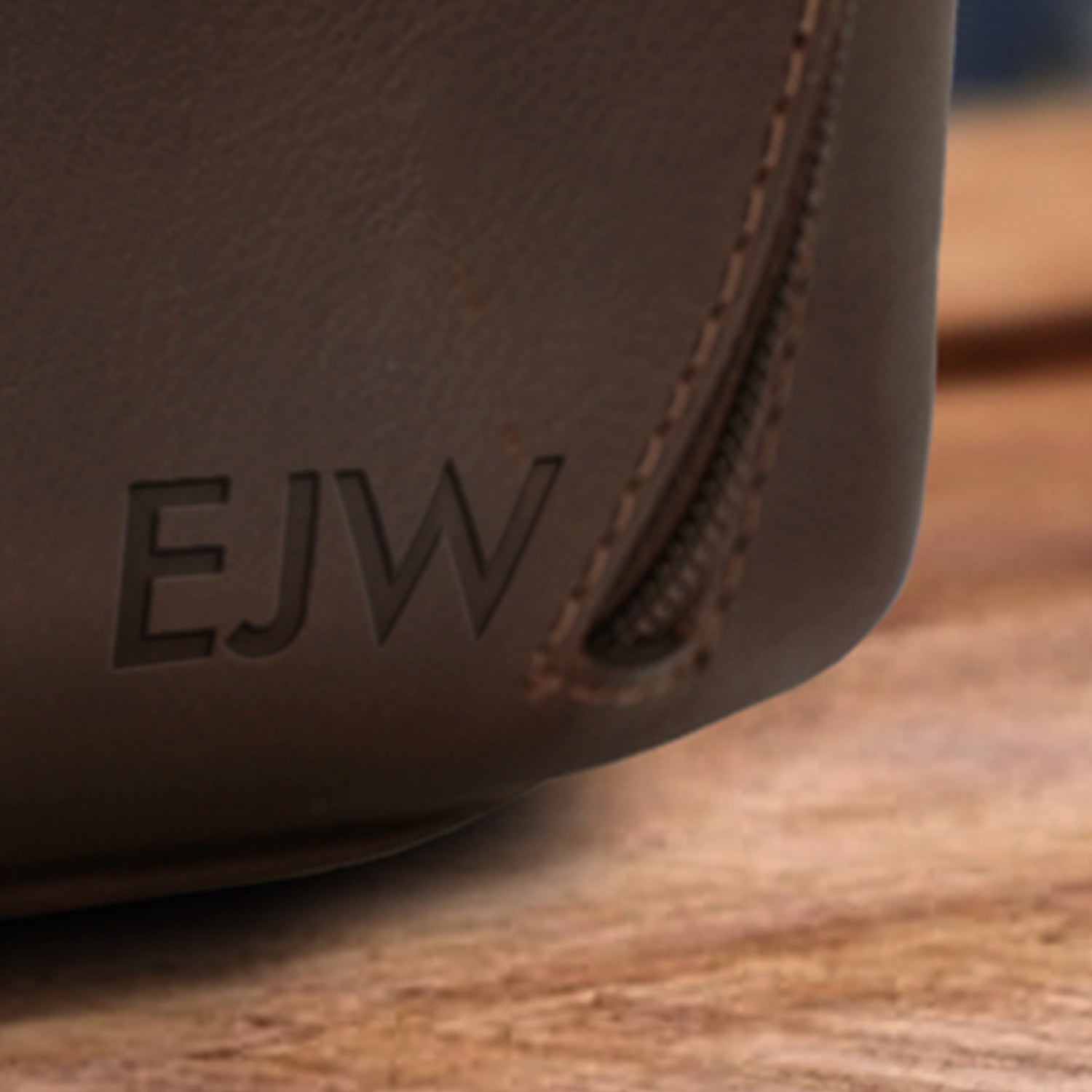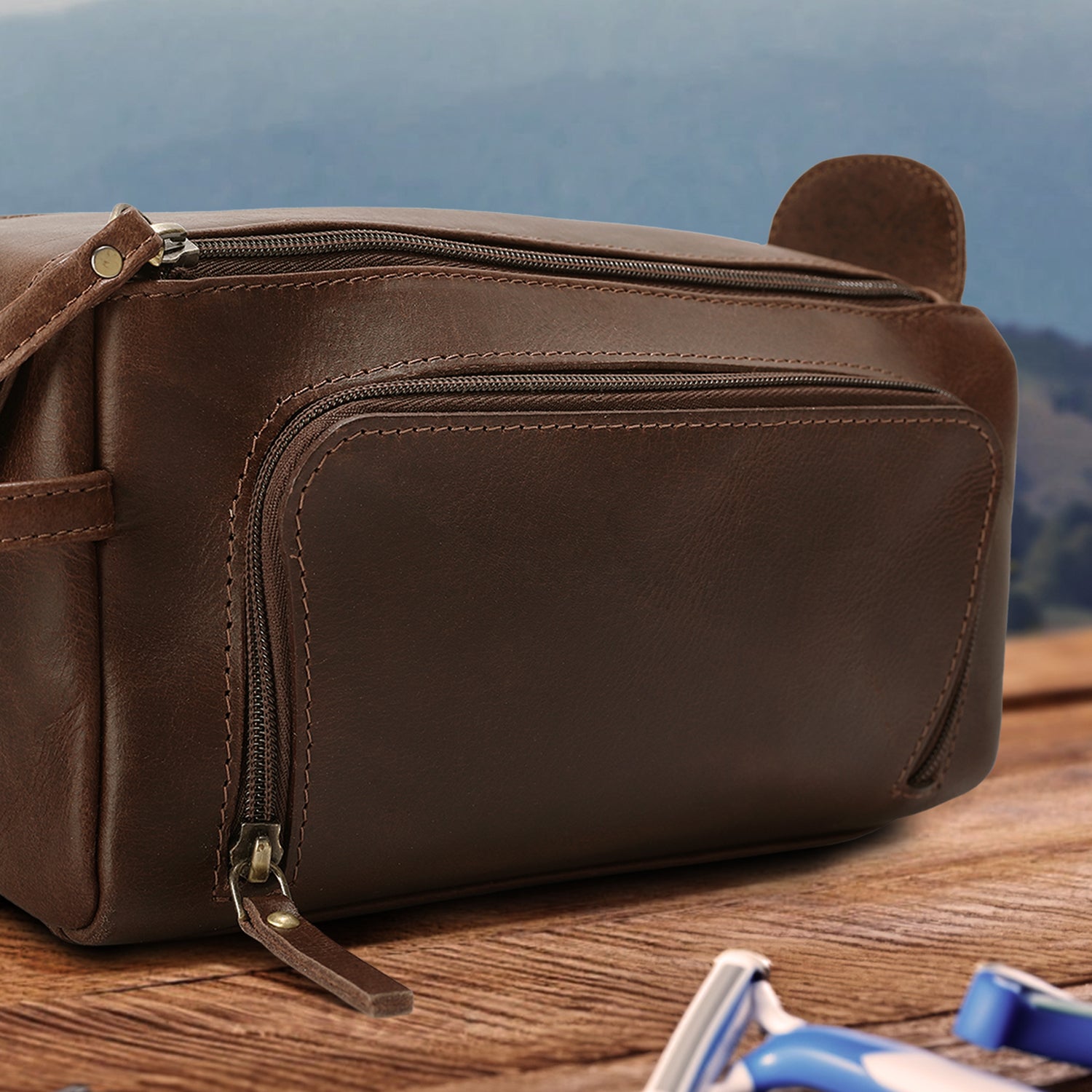 Personalization
Make It Uniquely Yours
Dive into the refined allure of Elizo's Mens Leather Dopp Kits, where grooming essentials meet individualized elegance. Beyond a container for your tools, each hanging dopp kit transforms into an emblem of your distinct taste and essence. From embossed initials to significant symbols and captivating fire branding, embark on a venture where each detail mirrors your individuality. Venture into a space where every dopp kit narrates your personal journey, crafting a bespoke ode to your unparalleled style and utility.

Maintenance and Care:
Our best dopp kits are designed to last, but a little care can ensure they stay pristine. Regularly dust them off and occasionally condition the leather to maintain its sheen and softness.