Article: Looking for Something? Check Out These Gifts For Father's Day!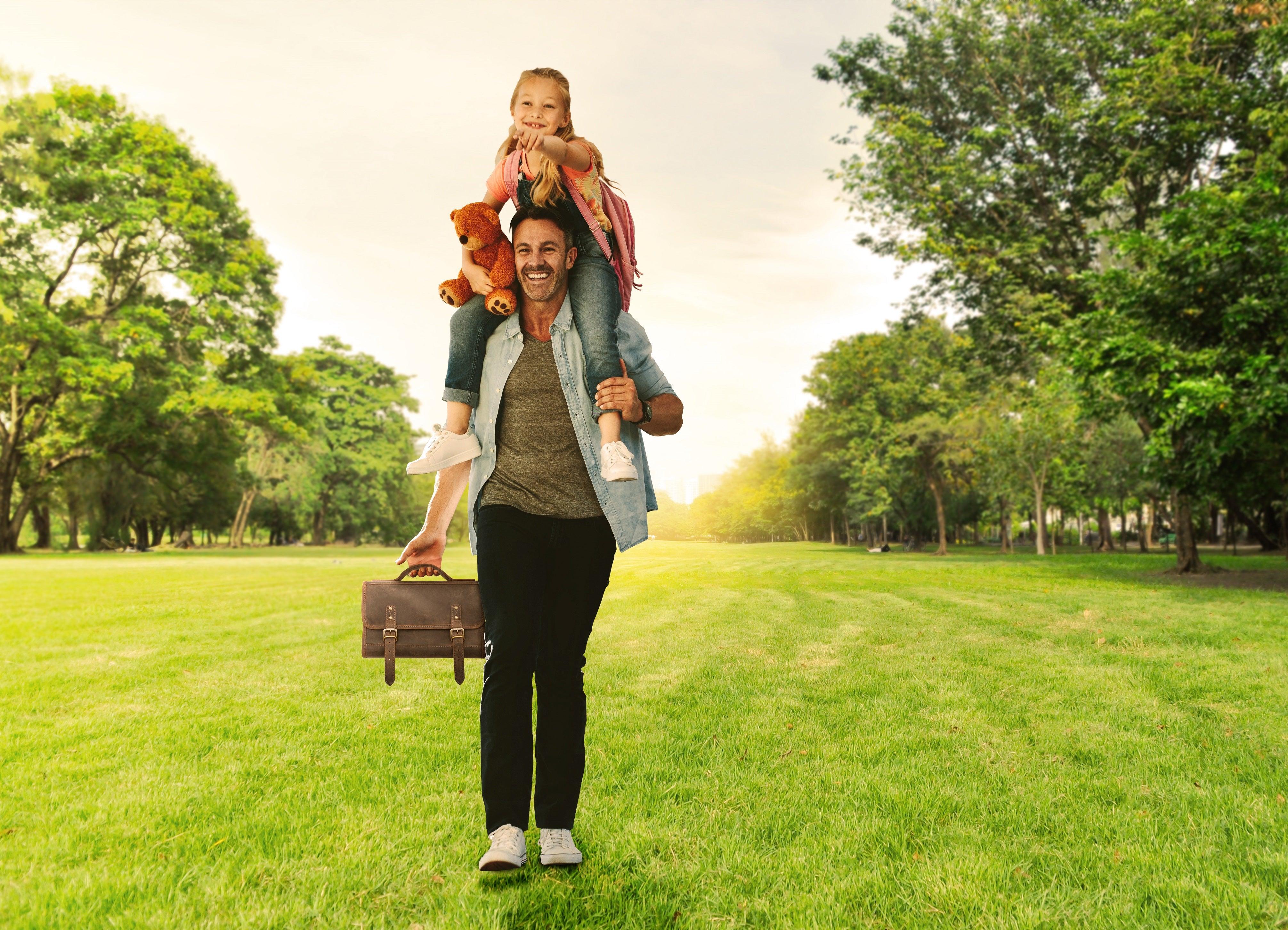 Looking for Something? Check Out These Gifts For Father's Day!
Here you are, reminiscing all the fun memories with dad. You took the time to think about your first stroll in the park, the exciting rides, going on a camp, and even supporting a sports team with dad. Isn't it fun to experience those memories again? But as days go by, we are not aging backward. We grow old and as we do, so do our fathers. 
After partying on a special day with your mom during Mother's Day, it is your time to show your love for your dad. Father's Day is praised worldwide to perceive the commitment that fathers and mentors make to the existence of their kids. This day consigns parenthood and male nurturing. The history of Father's Day may not be as great as other occasions but this day plays a vital role in our family traditions. 
Father's Day is a celebration that honors the role of fathers and forefathers. On Father's Day, numerous individuals put forth an uncommon attempt for their dads or mentors. A few groups visit their dads, while others give cards, roses, or different endowments, like attire or sporting gear, or extravagant food things. 
Father's Day is fast approaching and unlike moms, dads are usually driven by gifts that they can use for their daily duties. Just like a strong, responsible, and tough father, gifts for them should be as attributive as possible. 
Leather goods as your gift would be the best idea for this very special day. Even from the smallest accessories up to travel gears, giving your dad a gift that would highlight your appreciation would be of great worth.
Even if there is a wide variety of gifts to choose from, finding the perfect gift will not require tons of wisdom. But do not worry! It is also not tricky! We will give you a breakdown of these awesome gift ideas for you to see!
Journals
Take a break from all the hard labor and give your dad a chance to write down what he wants! Express the importance of taking special moments into written words by giving these handcrafted leather journals to your dad. Journals can be a great symbol of keeping important memories. These leather journals do not only give a platform for memory keeping but the design itself is aesthetically pleasing. 
Also, when speaking of a journal, it is not entirely about writing a diary-like notebook. You can utilize this journal for scheduling appointments and taking notes for future meetings also. Using this will not only provide a place to keep records but will add style and class upon usage.
The great news is that Elizo offers tons of journal designs to choose from! If your dad is into rustic designs, these antique leather journals would be best for him. Aside from its cool design, you will not be worried about lacking pages for it is refillable. 
We have also met several fathers who would choose a minimalist and modern design. If your dad is one of these dads, giving these leather covers for his notebooks, portfolio, and field notes will make him excited. You can choose between antique and modern designs, but either of the two will surely fit your father's taste!
Tech Gear
Is your dad more of a tech guy? Does he love bringing his gadgets with him? If yes, then your dad will love these gifts! Giving him these leather gadget cases will suit his style! 
Proffering your father these leather cases will be of great help in securing and protecting his gadgets from dents, stains, and damages. Aside from that, it will also add luxury to his busy duties. because this leather is guaranteed to be of great quality. Aside from the fashionable appearance of this product, it is also genuine protection for your gadget against moisture that can damage the inside of your dad's unit.
With these durable gadget cases, your dad will not be worrying about bringing his tablet and laptop anywhere he goes! The anxiety of having to secure his gadgets will surely decrease.
Handbags
Who said handbags are only for the ladies? These leather handbags are also made for men! From a wide variety of crossbody and tote bags, you can find a perfect handbag intended to surprise your dad! 
Giving your dad these quality bags will show how much you appreciate him for his efforts. Handcrafted bags designed by Elizo are one of the greatest ways to achieve this approach. Not to mention that our handbags come in different styles for different vibes.
Is your dad more of a casual outgoer? Then a crossbody bag would give off that cool vibe that your dad should have. These bags are sturdy enough to hold your dad's daily essentials wherever he goes.
Is he more of a businessman? Gifting these quality leather tote bags will complement his style. With the touch of modernity, tote bags are great gifts to give.
Travel
Have you recently gone on a trip with your dad? If not, this is a great time to ask him out. Make sure to prepare the necessary documents such as your passports, luggage tags, bank cards, and even your bags because you are about to embark on a journey with these awesome goods.
Add spice to your adventure by using these handcrafted leather travel gears that will last for a long time. Elizo offers passport covers for your travels. Wherever you go, you will always feel secure with these handmade passport covers. With these covers, you will always feel secured with style.
Are you worried about losing your luggage while traveling? Worry no more! To prevent losing your things during your travel, these customized luggage tags are problem solvers. The worries that you have about missing luggage will immediately disappear.
Regardless of your dad's character, a wallet is his vital part. Accessible in different tones, sizes, and plans, they will fill in as probably the best answer for a trendy man. Much more! Decide on a leather wallet!
Your dad won't just be the best father yet, an incredible daddy with the photos of his children and the entire family that are consistent with him. The nature of work and lines consistently ensure that your cash will be securely positioned inside. 
Certainly, your dad has a few Visas, ID, and driving permits that are hard to maintain in control. As for your cards, we recommend using these leather cardholders. Elizo never loses their taste in fashion while providing quality products. These materials are made to guarantee security. What of it? Custom leather cardholders can turn into the best gift from an adoring and caring member of the family.
In addition, during your travels with your dad, it is somehow inevitable to be called by nature. When nature calls, having an accessible bag with your toiletries should increase convenience and comfort. This toiletry bag made of leather will surely come in handy. You will never know when it is needed, but it is always better to be prepared.
Office and School
There would be days when your dad will go off to work in the office. If that's the case, dad might need a pen or two, a quality and novel pen, and book accessories. By giving these kinds of presents, it will be an incredible gift for him. Choose something uncommon to stress your enthusiasm for his earnestness and style, while at the same time motivating him to continue with his work and profession. Leather pens and bookcases can add to your dad's professional presence.
Apparel
Aside from giving bags, wallets, and other leather products, having to wear something can also be a great gift for your dad. Elizo offers different apparel that is available for gifting. 
Handcrafted leather belts have been one of the reasons to put a smile on a man's face. As they seek great quality, leather belts serve as a gift that can be worn and appreciated each day for some, numerous years to come. There is something innately manly about genuine leather, which is the reason numerous individuals hope to purchase fine leather merchandise for those difficult to purchase for gentlemen in their life.
Headwears such as caps and hats would also be a great gift for your dad. These apparels can carry great symbols that would strengthen your relationship with your father. These products come in different sizes, shapes, designs, and colors. You can always choose the style that would perfectly fit your dad's taste. 
Give to express
Our fathers may not be as expressive compared to our mothers. But we can always rely on them anytime. Being able to give to our parents is done, not because we owe a lot to them but because they deserve our love. By simply giving these simple gifts, we are already expressing our care. 
For this Father's Day, do not hesitate to offer a gift to your amazing fathers. Make this day memorable by simply giving them a simple treat with a great surprise. It is not every day that we get to give something to our dads. These are just some of the ideas that you can give your dad. Feel free to visit the website's catalog for more ideas for gifting. Watch out for more deals for future holidays and occasions.